23 Jul

Amazon to Build New Headquarters Could Tiny Homes Fill the Living Arrangement Gaps for 50,000+ New Jobs?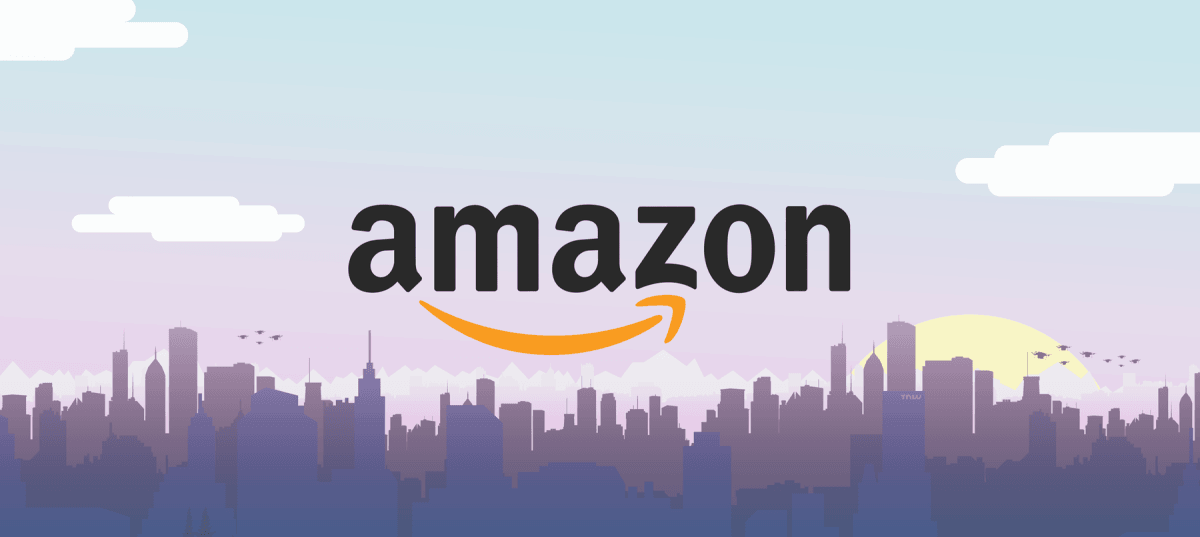 When Amazon announced late in 2018 that they were planning to build two new headquarter locations in addition to their first in Seattle, WA, it left people with more questions than answers.
Where would they be located?
How many jobs will this add to the currently struggling economy?
Will the Seattle location suffer?
How will new employees find affordable housing in big cities?
Amazon answered back in big ways. Planning to spend more than $5 billion in these two locations, the company says they were diligent in choosing not one, but two locales for their new branches. Arlington, VA and Long Island City, NY—a suburb of Queens will be the new headquarter hosts for the yellow smile.
"Bringing in new local and regional talent, especially in the area of software development and to continue hiring and innovating on behalf of our customers," were the main drivers for the location choices, added an Amazon rep. Both the New York and Virginia locations will bring 25,000+ jobs to their area's struggling economy.
This will not hurt the current Seattle headquarters as Amazon reports over 8000 current job openings at their origins site. Additionally, they are adding a new Center for Excellence for Operations that will be housed in Nashville, TN and offer more than 5,000 to that area.
"Our Retail Operations division handles customer fulfillment, customer service, transportation, and supply chain, amongst others. The Operations Center of Excellence will be the Eastern U.S. regional hub for the tech and management functions of this division. It will be located in downtown Nashville just north of The Gulch," said the Amazon rep.
Late in 2019, leaders at Amazon announced they were shifting gears and focusing investments on adding only one headquarter addition and that would be in the originally announced VA locale.
Amazon's investments will spur the creation of tens of thousands of additional jobs in the surrounding communities. Hiring began in 2019.
"We are excited to build new headquarters in Northern Virginia," said Jeff Bezos, founder and CEO of Amazon. "This location will allow us to attract world-class talent that will help us to continue inventing for customers for years to come. The team did a great job selecting the site, and we look forward to becoming an even bigger part of the community."
Amazon in National Landing in Arlington, Virginia
National Landing is an urban community in Northern Virginia located less than 3 miles from downtown Washington, D.C. The area is served by 3 Metro stations, commuter rail access, and Reagan National Airport – all within walking distance. The community has a variety of hotels, restaurants, high-rise apartment buildings, retail, and commercial offices. National Landing has abundant parks and open space with sports and cultural events for residents of all ages throughout the year.
As part of Amazon's new headquarters, Virginia and Arlington will benefit from more than 25,000 full-time high-paying jobs; approximately $2.5 billion in Amazon investment; 4 million square feet of energy-efficient office space with the opportunity to expand to 8 million square feet; and an estimated incremental tax revenue of $3.2 billion over the next 20 years as a result of Amazon's investment and job creation.
Amazon will receive performance-based direct incentives of $573 million based on the company creating 25,000 jobs with an average wage of over $150,000 in Arlington. This includes a workforce cash grant from the Commonwealth of Virginia of up to $550 million based on $22,000 for each job created over the next 12 years. Amazon will only receive this incentive if it creates the forecasted high-paying jobs. The company will also receive a cash grant from Arlington of $23 million over 15 years based on the incremental growth of the existing local Transient Occupancy Tax, a tax on hotel rooms.
The community and Amazon employees will benefit from the Commonwealth investing $195 million in infrastructure in the neighborhood, including improvements to the Crystal City and the Potomac Yard Metro stations; a pedestrian bridge connecting National Landing and Reagan National Airport; and work to improve safety, accessibility, and the pedestrian experience crossing Route 1 over the next 10 years. Arlington will also dedicate an estimated $28 million based on 12% of future property tax revenues earned from an existing Tax Increment Financing (TIF) district for on-site infrastructure and open space in National Landing.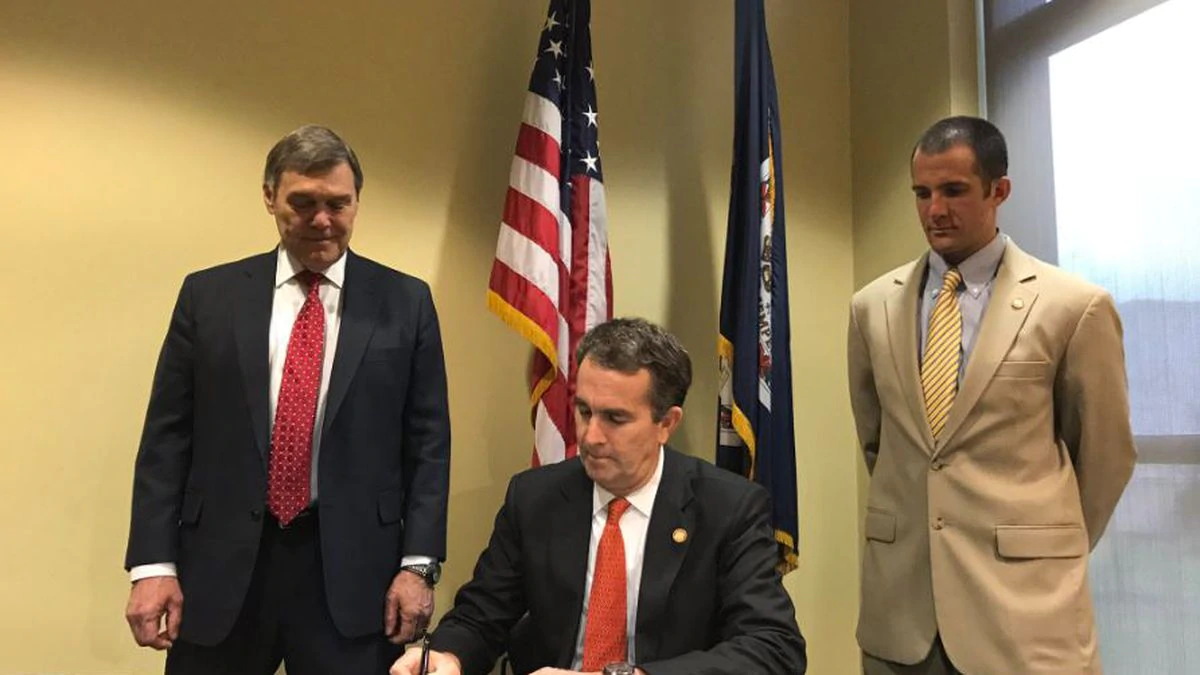 Governor Northam is enthusiastically awaiting the completion of these major additions to the city.
"This is a big win for Virginia – I'm proud Amazon recognizes the tremendous assets the Commonwealth has to offer and plans to deepen its roots here," said Governor Ralph Northam of Virginia.
"The strength of our workforce coupled with our proximity to the nation's capital makes us an attractive business location. But Arlington's real strength is the decades of planning that have produced one of the most vibrant, civically engaged communities in the world. Those plans have paved the way for this investment, and we look forward to engaging the Arlington community about Amazon's plans and how we can grow together."
With more than 610,000 employees worldwide, including over 250,000 in North America, Amazon ranks #1 on American Customer Satisfaction Index, #2 on Fortune's World's Most Admired Companies, #1 on The Harris Poll's Corporate Reputation survey, and #1 on LinkedIn's U.S. Top Companies, a ranking recognizing the most desirable workplaces in the country. Amazon was also recently included in the Military Times' Best for Vets list of companies committed to providing opportunities for military veterans.
Tiny Housing's Part
Amazon announced late in 2019 that they would contribute $20 million to developing housing in the Arlington area. "The pledge is part of the community benefits package Amazon is putting forward to offset the increase in density created by more than 2 million square feet of development it's planning for its twin-tower headquarters. There are other parts of the benefits package targeting transportation improvements and open space."
Real estate analytics showed that many of the new employees will buy rather than rent since most of the jobs will offer upwards of six figure salaries, according to Amazon reports. This means the limited new build space in the larger city of Arlington, MTH (or, Moveable Tiny Homes) could be an answer.
"In Virginia, home prices remain seriously elevated, while in New York prices have fallen since Amazon backed out of its plans for a large campus there. Initially home prices in Northern Virginia rose 21% following Amazon's announcement. A year later, the median listing price in Arlington County is $863,000 as of October 2019, up 33% year-over-year, according to Realtor.com."
With tiny houses ranging in price from the low end of DIY builds in the $20-$40k level upward of $100k for custom builds through tiny house professional contractors, these are affordable homes that meet the needs of singles, couples, and families and can be parked on very small parcels of land. MTHs could mean affordable luxury housing within the city limits of Arlington and very near to the new Amazon headquarter location.