04 Oct

Buying a Tiny House as an Investment Opportunity

The Tiny House movement is growing rapidly in the United States and is a great business opportunity for any potential vacation rental owner. Despite its smaller size, it's still a big investment. While buying a tiny house and turning it into a traditional rental property is a good investment strategy, renting it out as a vacation rental is definitely the better option for most real estate investors.
Benefits of a Tiny Home Investment
As you might be able to guess, the most significant benefit associated with tiny home investments is the cost. Due to their small size, tiny homes are relatively lower priced when compared to traditional properties. But, many investors will be glad to know the price is not the only advantage and these benefits are good reasons people go tiny themselves.
Minimize Maintenance/Operating Costs: A smaller home means less area to maintain over time. This is really good news for investors in regards to marketing the property and reducing operating costs.
Potentially Profitable: Tiny homes can be operated as long or short-term rentals, offering an investor the chance to earn passive income from these small properties. People are attracted to the Tiny Home movement and these rentals are up across the world.
Lower Utilities: These small properties are known to have less utility usage, which can save investors, owners, or renters money in the long run.
Minimize Ecological Footprint: Not surprisingly, tiny homes are associated with a more environmentally friendly way of life. From the small size to low upkeep, tiny homes aim to minimize their own ecological impact.
Occasional Location Flexibility: If you opt for a mobile tiny home, the location can change over time. This kind of flexibility can be an interesting addition to any real estate portfolio.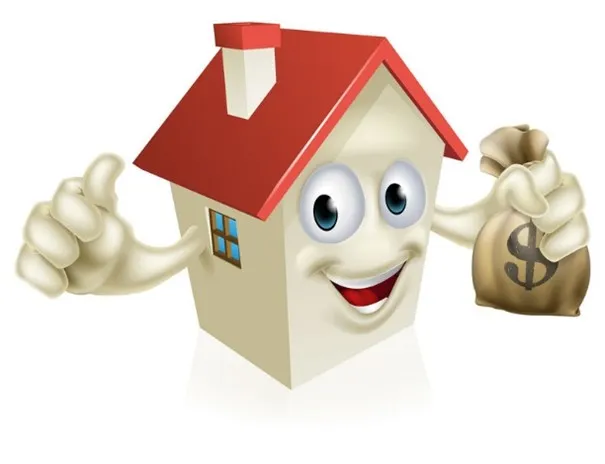 Drawbacks of A Tiny Home Investment
The number one challenge faced by aspiring tiny home owners is where to build or place the home. If you move farther out, you may have trouble securing the necessary utility connections. While tiny homes have grown in popularity in recent years, it's hard to predict exactly how they will fare 10 or 20 years down the line. I personally believe due to the current housing crisis, they are only going to grow in popularity. Look how far they've come since Jay Shaffer entered the picture in 1997.
The average cost of a DIY home build is closer to $23,000. I've seen some as high as $180,000. One couple built their own 192-square-foot tiny home for less than $8,000. 78% of tiny home dwellers own their home compared to 65% of traditional home dwellers.
Tiny house costs per square foot vary but the average build is $150 per square foot. You could easily pay up to $300 or $400 per square foot, depending on the size, materials and floor plan. However, tiny homes remain to be significantly more affordable than conventional properties. The difference in the price per square footage can be attributed to the efficient design of tiny homes.
Depending on the market, tiny homes can make great short-term rental properties. You can opt to list the property on a rental website and manage the place yourself, or work with a property management company. Either way, by adding a tiny home investment to your portfolio, you could create a steady stream of passive income.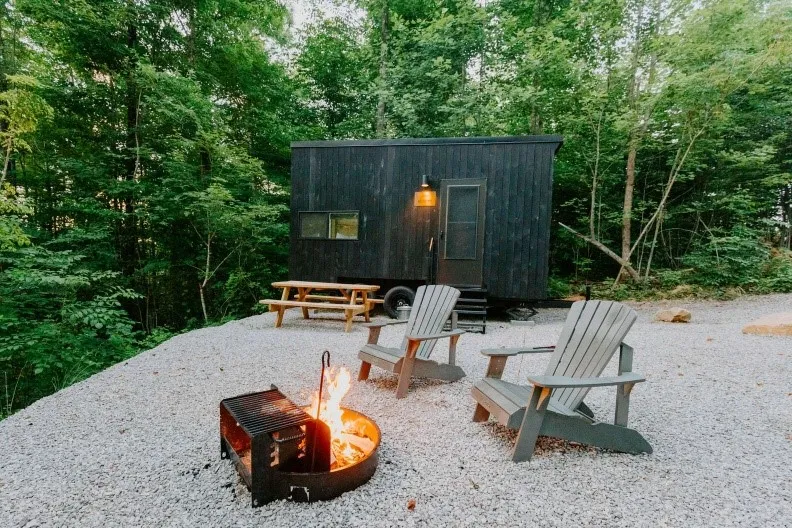 When searching for your own tiny house investment property, you could also consider building one. This strategy can result in long-term savings and allow you to customize the home. Like traditional real estate, certain features are associated with a higher return on investment, such as heating, AC, or laundry space. However, I wouldn't attempt building one unless you have an experienced team; Also, consider hiring a third party inspection company like NOAH Certified. They walk you through all important stages of construction with certified inspectors, and your build is safely built to certain codes and standards.
Invest in a Monthly Rental
Tiny home investments can also be rented out long term on a monthly basis. This strategy offers tenants the chance to experience the lifestyle of a tiny home without the obligation of buying. For investors, monthly rentals provide consistent passive income and a less hands-on property management approach.
Be Aware of Zoning Regulations
Besides codes, many cities have zoning regulations regarding tiny houses which can be strict. Some require you to own the land where you plan to build and rent out tiny homes. There are also regulations regarding the amount of square footage that a living space must have. Also, regulations as to if the home is on a foundation or on wheels. So, if you want to buy a tiny house for real estate investing, make sure you find one that is zoned correctly. Do your homework, the last thing you want is to buy an investment property to rent it out only to discover that zoning laws don't allow it to be occupied!
Tiny homes offer several possibilities for investors across the country. Given the low cost and small environmental footprint, they can be easily marketed. While there are some disadvantages to consider before getting started, tiny home investments are gaining traction in the industry for a reason. With only 400 square feet, you could add a big-impact investment to your portfolio.