25 Oct

Buying a Used Tiny House

If you're interested in living in a Tiny House, there's the option of buying from a builder, building one yourself or buying a used one. Now that the Tiny House movement has been around for almost a decade, we are seeing more and more used Tiny Houses for sale, so this could be a great option for you. If you are leaning in this direction, read on for some tips and things to think about before you decide which Tiny Home is right for you and your needs.
Know Your Needs before You Start Looking
Because you're going to be living in such a small space, pay attention to details! When you only have a few precious square feet to live in, the design needs to suit your life, otherwise you'll find yourself looking to move out sooner than you anticipated.
Think about what you do right now in your home and make a list of those things. We all have plans for what idyllic life will be in a tiny house, but the best predictor of what we will do in that house is what we currently do in our homes on a daily basis.

Think about the tasks that your house needs to support. What things require space to do in your home? What about daily life? Do you have children? Do you work from home? If you start to question what you'll need your house to do for you, you can quickly understand what form the house needs to take. With that checklist in mind, it's time to start looking for a used tiny house!
Consider the History of the Home
To make sure your tiny home was built properly, you need to find out how, when, where, and by whom it was built. "Why are you selling it" is also a great question to ask. This is a good place to start as it doesn't cost you anything and finding out this information will be a key determining factor in pursuing this particular tiny house further or not.
Ask the seller for information that's specific to its history. Once you receive this information you'll be able to make a calculated decision as to whether it's worth pursuing further or not.
Given the year it was built and who built it, is the asking price within a reasonable price range?
Does the seller appear to be hiding anything or hesitant to provide this basic information?
Does it fit my pre-determined list of my Must-Haves for what I'm looking for?
Is it certified and if so, by whom?
Don't Skimp on Tiny Home Inspections
Just like any major purchase, it's always wise to get a tiny home inspected by a third-party specialist, if it's not certified already. This brings to light any issues that may be overseen by both the seller and buyer. This one step could save you hundreds if not thousands of dollars in the long run. Of course, you're ahead of the game if it's certified by NOAH Certified.
Proper Title – Always make sure the person has a proper title to the trailer, that the VIN number matches the title, and that the person selling the house has a valid ID that matches the name on the title. Not to alarm you, but one thing to watch out for is thieves trying to sell you a stolen trailer. If there is anything other than a perfect match, walk away.
Legalities – You'll need to make sure your purchase is protected by a solid contract. I would recommend consulting with an attorney but the agreements should generally include a Bill of Sale and/or a Purchase Agreement. Also, you'll want to make sure there is a clear understanding of who will fix any issues, if any are found in the Tiny Home Inspections. Ask if there is still a warranty on the home.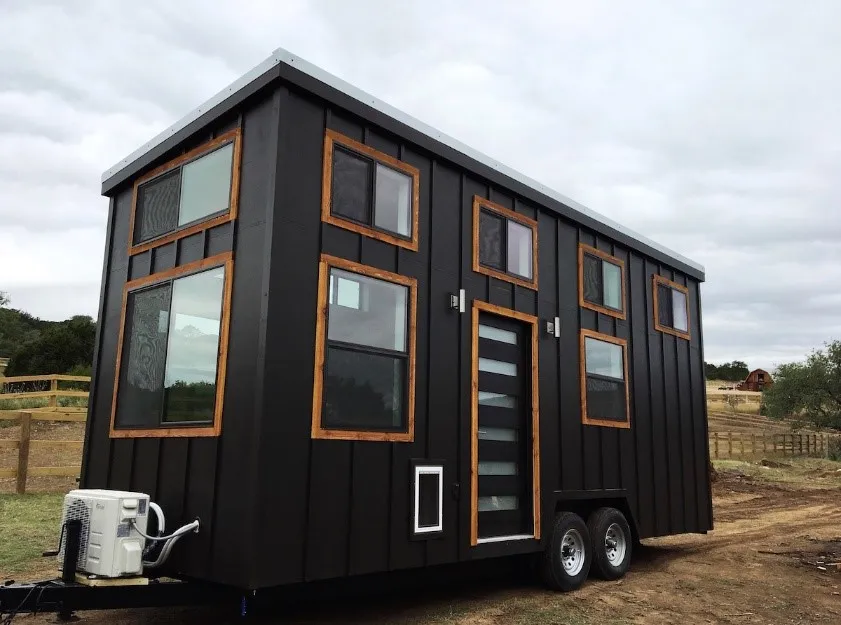 Some More Good Questions to Ask
Ask for a copy of receipts on major components: trailer, windows, appliances, roof, etc. Then look up each item. Do the trailer weight ratings make sense for the house size? Are the windows good quality and tempered glass? Are the appliances in warranty and transferable?
Transporting Your New Home
Also, consider the location and transportation costs to get the home to where you want it. One home may have a higher asking price than another, but if it's closer and you don't have to pay to have someone move it, the prices may work out to be the same.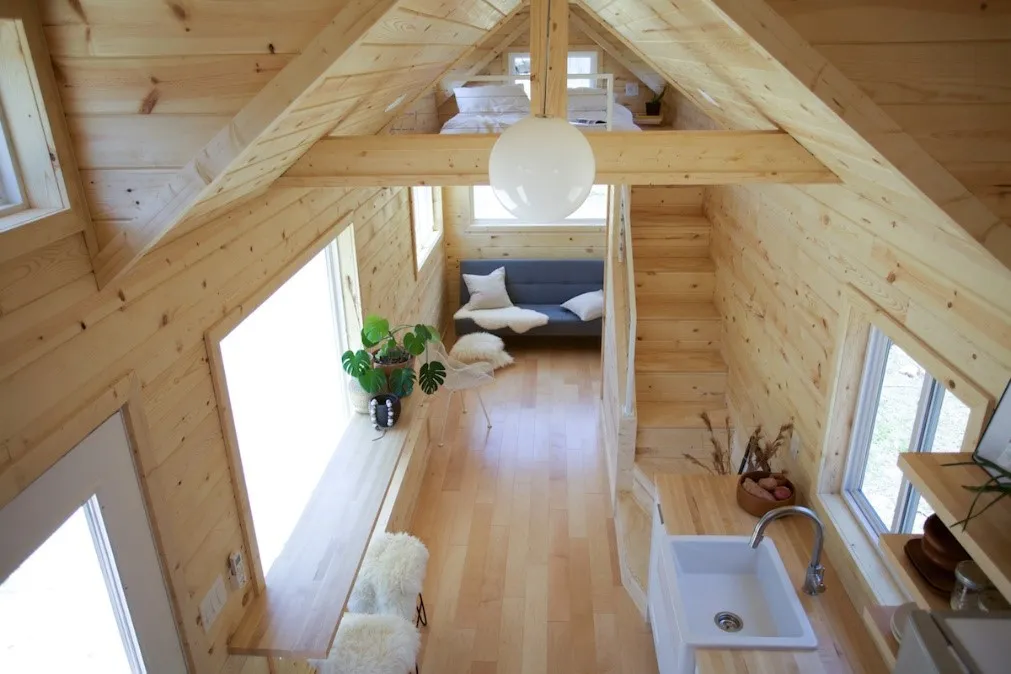 There is a lot to think about when it comes to buying a used tiny house. And while it's not without its trials, the payoff can be big. Buying used lets you find a pre-built tiny house at a more affordable price, but do your homework! I hope this information will give you a better idea of how to navigate the process of buying a used tiny house.