13 Sep

Consider a Shipping Container Home

NOAH can inspect and certify your Shipping Container Home! Container Homes on Wheels are inspected as Tiny Homes and to the same code as Tiny's. A Container Home placed on a Foundation is inspected as a Modular. And a Container Home built on site, on a foundation would be a 'site-built' home.

A Container Home could be your next home, a mountain retreat, Lake House, backyard accessory dwelling unit, or even an AirBnB business opportunity! 

Living in a shipping container may sound a bit … unconventional. You may envision an old, rusty boxcar or simply a big metal box. But, surprisingly, shipping container homes are quite beautiful and economically friendly. Plus they are rugged and durable, built to withstand 100+ mile per hour winds, huge waves and long journeys on cargo ships. Many are drawn to their affordable nature and modern lines. They do require a fair amount of work and preparation but with effort, you can create a beautiful home from something ordinarily discarded and save thousands doing it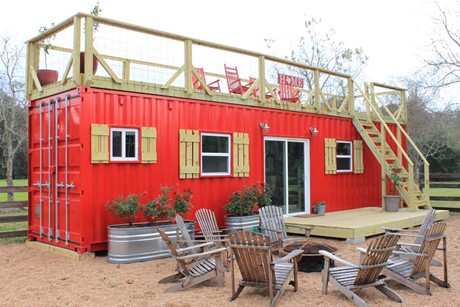 Shipping containers are big metal boxes (like a boxcar or the box atop the trailer of a semi-truck), sometimes referred to as Conex boxes. These containers are typically built overseas (usually in China) and are used to ship goods all around the world. Shipping containers are widely available, and many are used only one time on a one-way trip from China (since the U.S. receives more goods than it sends back).
Shipping containers have been used to transport goods since the mid-1950s, but it wasn't until 1987 that the first shipping container was patented for use as a converted home (although people used them as homes and buildings years earlier). Because the modular containers are easy to combine, there are large buildings built from multiple containers, including a mansion made of 31 containers and a hostel large enough to house 120 people! You can build a home with a mix of 20- and 40-foot containers. You can also combine multiple containers to create a larger home with a living room, dining room, extra bedrooms, a second floor, or even a container guesthouse.
Doesn't it Get Hot in the Summer?
Just like with any other kind of home people build, a house made primarily from shipping containers can be insulated to regulate the internal temperature.  When you imagine a house built out of steel boxes, it's only natural to assume that it would be blazing hot in summer and freezing cold in winter. If you lived in a container as is, that would be pretty true, but container homes are a lot more sophisticated than that. Living in a home made from containers is just as comfortable from a climate point of view as residing in a conventional house. You'll be warm in winter and cool in summer, so long as your house is also equipped with some climate control (air conditioning and heating).
Container Homes are Not Ugly.
This is another common misconception, where people think the interior and exterior will look like some rusted out metal box. If you want some easy proof that container homes don't look like gross metal hulks, just do a quick search of shipping container homes in Google Images and you'll soon see an array of fantastic looking container homes, inside and out. Some of the most stunning homes you've ever laid eyes on have been built with shipping containers making up the bulk of the construction. With many of the houses, you can't even tell that containers were used.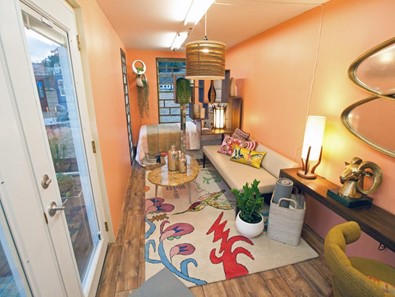 Are Shipping Container Homes Noisy?
Whether a home is noisy or not often depends on how much stuff is in the house, whether the floors are hard or carpeted and many other factors. Once your container home is built and decked out, it likely won't just be a series of metal walls and ceilings. There will be coverings on many of the internal walls, such as plasterboard, just like a regular house. Floors might be timber, tiles or carpet, just like a regular house, and it will also be filled with furniture and possessions, just like a regular house. You'll also have windows, curtains or blinds, and doorways, just like a regular house. Your shipping container home is a regular house, but instead of building it the conventional way, much of the construction is made up from shipping containers that have been modified to suit their new purpose.
As more and more people become aware of the possibilities of building with shipping containers, the more popular the concept is becoming.
One of the most cost-effective and versatile ways to build a new house is by using containers. Shipping container homes are just as comfortable and luxurious as any other home out there. It's simply a matter of getting online and viewing some examples to discover what's possible and what is appealing to you.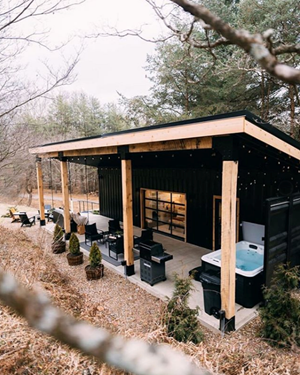 And, yes NOAH Certified can inspect and certify your Container Home!