18 Feb

Finding Joy in Less-10 EASY WAYS TO DOWNSIZE AND SIMPLIFY, NO MATTER WHAT SIZE YOUR HOME

Downsizing isn't for everyone, but purging your closets and countertops of unwanted and unnecessary stacks of stuff is not only good for your household but great for your soul. Many articles support that clutter encourages anxiety. So, let's partner together on this organizational journey.

While my planner may be color-coded, sometimes my house isn't. So, here are some simple ways even the messiest can become a minimalist.
START SMALL: ONE ROOM AT A TIME
Right after Christmas, many people feel like there isn't anywhere a stack of something isn't about to fall. So, start with the pantry. No, it might not help with the piles of Christmas gifts and the graveyard of wrapping paper, but it is a small area that you can control. Once you finish, the feeling of accomplishment is motivation to move on to something bigger.
FIND JOY: IF YOU DON'T LOVE IT, IT HAS TO GO
Some studies suggest holding each item of clothing or trinket from your bookshelf in your hand and if it doesn't bring joy or trigger a positive memory, it has to go. This will leave you with only the things that have deep meaning for you or clothes and shoes that sincerely make you feel good.
MAKE PILES: KEEP, DONATE, GIVE AWAY, TRASH
This gets easier the more you do it. Once you start throwing things into boxes, you get on a roll and it is so freeing to let things go. It feels great to donate to those who need the clothes you haven't fit into since high school and then you have space in your closet for things you actually feel comfortable wearing. Make sure not to let the boxes sit around cluttering up your space. Take them where they were designated and wash your hands of what you let go.
MAKE A SCHEDULE: ROTATE WHICH ROOMS YOU TIDY UP
Once you've cleaned out and decluttered, make yourself an easy-to-follow schedule that rotates rooms in your house. Beyond your typical doing laundry and cleaning up leftovers, it will keep you from becoming overwhelmed to know that on Mondays you clean the bathrooms and on Wednesdays you straighten the living room, and so on.
COUNTERS AREN'T FOR STORAGE
This the main culprit of cleanliness-related mom anxiety. Why must we have piles of hair ties, a collection of Legos, and a mountain of bills and junk mail covering our countertops? For the love of organization, throw. It. Out! A clean counter in your kitchen will provide endless happiness for mom and send all of the unwanted treasures usually found there to their rightful locations. Then, if Suzy can't wear a ponytail Monday or Johnny's Lego truck only has three wheels, they will learn to pick up after themselves.
IF YOU HAVEN'T WORN IT/USED IT IN THE LAST YEAR, SAY BYE-BYE
But what if I lose weight? Or what if I gain some back?
Go through your closet, dresser drawers, show racks, and handbag holders, and throw out or donate everything you haven't worn in the last year (six months is actually preferable). You will be shocked at how many items this eliminates if we are truly honest with ourselves.
RID YOURSELF OF EXPIRED ITEMS
There is no explanation as to why many of us shop and hold onto pantry items like we are living through the Great Depression, but honey, this isn't 1930! Even folks who know the struggle of Ramen noodles and paycheck-to-paycheck living can usually afford to replace the ranch dressing they've had open in their fridge since New Kids on The Block were actually new.
Many women have makeup that used to line the shelves of our 8th grade Caboodle case and hair accessories we haven't worn since our headbands were hand-decorated with puffy paint. WHY!? Friends, can we have a collective trash bag frenzy please!?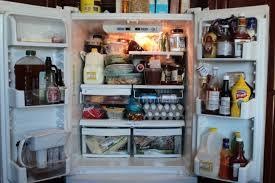 BUY QUALITY OVER QUANTITY
FOR EVERYTHING THERE IS A PLACE
Whether you live in a tiny house or a traditional home, there should be some sort of order. This same rule should apply for kitchen items, pantry food, tools and gardening, and everything else one might keep in or around their home.
SOME THINGS ARE MORE WORTH YOUR MONEY THAN YOUR TIME
This is an important step. Whether you are a traveling single or a settled family, a retiree or a divorcee starting over, you have responsibilities. Sometimes our money is worth more than our time.