29 Nov

Florida: A Very Friendly Tiny House State

Awwwwww, the Sunshine State, known for its beautiful beaches, sparkling waters and so, so much to do! And, as it turns out, Florida is pretty friendly when it comes to their tiny house rules and regulations. As with most places, the rules vary from county to county.  No matter where you want to live, you should ALWAYS check with the zoning and building departments of the county or city where you want to place your tiny home.
Where Do People Place Tiny Houses in Florida?
The good news is there are tons of choices for locations to place your tiny home in Florida. Florida is one of the most tiny-home friendly states in the country, and they give you plenty of opportunities – particularly if your tiny home is on wheels.
Tiny Home Friendly cities
Some Tiny home-friendly Florida cities include Longwood, Oviedo, and Casselberry in Seminole County. And, Winter Park and Orlando in Orange County have no minimum size requirements. Other Florida counties with small minimal size requirements for tiny houses are Dixie (450 sq ft), Pasco County (450 sq ft) as well as, the city of St. Petersburg (375 sq ft).
Orlando: Orlando is one of the best-known spots in Florida. Home to Walt Disney World, Universal Studios, SeaWorld, and more, this area is a vacation hotspot. Tiny house owners will appreciate the friendly areas of the city which include Orlando Lakefront at College Park, a growing tiny home community. This park has grown from a 1950's RV park, and allows tiny house owners to park and enjoy the utilities.
Orlando Lakefront Tiny Home Community
Tampa: Tampa is a well-known city on Florida's west coast. St. Petersburg is also a well-known area for tiny homes. You will find a few Tiny House Communities sprinkled throughout the Tampa Bay and St. Pete area.
Sarasota Sarasota County is very friendly for tiny house living. Vacation spots like Tiny House Siesta can offer you a taste of the tiny life in Florida without making a full commitment.
Ruskin Circle Pond Tiny Home Community in Ruskin has won awards for environmental sustainability. The Florida tiny home community was built from a repurposed mobile home park to offer affordable, sustainable tiny house options. The area also includes a community garden, a fishpond, and amenities like garbage collection, water, sewer, and electric.
Rockledge: Rockledge is listed by Livability as one of the best cities for tiny house living. They have many progressive ordinances and zoning laws that make it simple for tiny house owners (THOWs and tiny houses on foundations) to feel right at home. If you're looking for great tiny house communities in Florida, don't miss Rockledge.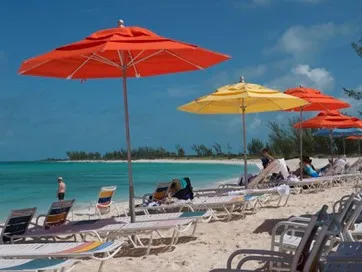 Lake Okeechobee: Gracious Tiny House Park is a small, family-owned RV park along the shores of Lake Okeechobee. There are a growing number of Tiny Houses coming together to form a tiny house community.  Their website says they are a perfect "home base" to set up your THOW for year-round living or for a sunny warm winter season!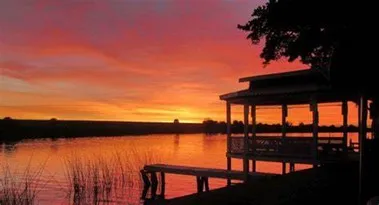 Do you have to put a THOW on the ground in Florida?
Given the risk of hurricanes in Florida, you might encounter a requirement that your THOW be permanently affixed to the ground. For instance, in Sarasota County, a THOW (if it qualifies as a park trailer) kept in an RV park for more than 45 days must be placed on a permanent foundation. You will find that most of these Florida tiny house building restrictions aren't too difficult for the average tiny house owner.
Recreational Vehicles in Florida
A house on wheels is termed as a recreational vehicle that is for temporary dwelling and travelling. These houses should abide by the building codes provided for recreational vehicles. The Florida Department of motor vehicles requires registration of the house on wheels as a parked trailer. Due to an increase of hurricanes in the Florida region, counties have regulations on the parking of a trailer. Rockledge, for instance allows the use of a tiny house on wheels only if the tie-down requirements are followed. Sarasota County demands that a house on wheels should be built on a solid foundation after 45 days of parking.
In a lot of cases, you can even put a tiny house in your backyard. Once again though, I remind you to check with your local government to fully understand all of the rules and regulations before doing so. County rules and local municipality rules within each county differ, so before you buy or think about landing ANYWHERE with a tiny house, you should carefully research the town you want to live in.
Do Your Research and Comply with Local Zoning Codes (And Other Applicable Florida Laws)
Some tiny house owners skip the land-use permitting process and just put the tiny house on their property. Or they might find loopholes in the process that they can jump through. My recommendation is to always do your research! Because if you fail to get the necessary approvals up front, you might face fines and a code enforcement action later. Don't upset the code enforcement department! Before taking shortcuts, or skipping the permitting process entirely, you might want to talk to a land use attorney licensed in Florida to help make sure your tiny house is legal.
Florida is a great place to consider living the tiny house lifestyle, with so many beautiful areas, it will be hard to choose. The coasts of Florida are tiny house friendly, as well as, central Florida. Depending on what you love to do, I'm certain you'll find a perfect spot to live your Tiny Life!