15 Nov

For Sale by Owner? Get Your Home Ready to Win Buyers Over at an Open House!

After helping my parents sell their home years ago, I thought it would be cool to be a real estate agent, but the process wore me completely out! Selling your own home and holding an open house is not an easy undertaking. We did sell the home at an Open House during the 2nd weekend. I contribute our success based on the hard work and prep we did getting the house ready for potential buyers. And, even in a red-hot real estate market, Open Houses are one of the best ways to attract potential buyers.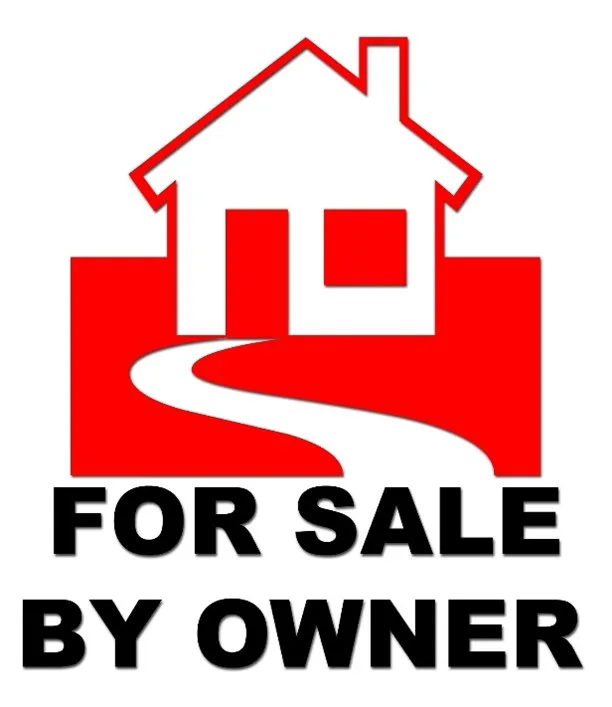 Here are some helpful tips to help you get your home ready before you hold your Open House:
Potential buyers don't want to see you in the home — they want to see themselves. Create a blank canvas for them so they can picture their items in the home. Remove personal items such as children's artwork, personal photos, the cute collection of ceramic roosters, religious emblems, etc.
While you are depersonalizing, it's also a good time to declutter as the two go hand in hand. You want buyers to look at the home, not the stuff in it: clear cabinets, counters, and storage spaces for a clean, less lived-in look. The first part of staging a house is getting rid of your extra "stuff" you have lying around. Take some time to sell, donate, throw away, or store items that you don't need. Not only will this make your home feel more spacious, but eliminating things you don't use will help make moving easier.
Make sure everything is Spotless
Deep clean your home. A recent survey in Canada showed 60% of buyers were turned off by uncleanliness. That means that every part of your home needs to be cleaned (even the fridge!). Either deep clean your house or hire a cleaning company to come in and make sure the floors sparkle and the counters shine. Opening all the curtains/blinds is good, too. Bringing in natural light makes a room look more spacious.  Light candles around the home to give it a nice smell, but nothing too strong or overpowering.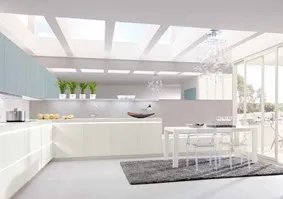 Even minor maintenance issues can turn off buyers. Make a list of items that need to be repaired. Fix door handles, touch up paint, make sure there are no cracked tiles and built-in cabinets are not falling off. It is a big plus if buyers see that there are no necessary major or minor repairs. Before the open house make sure all doors open and close effortlessly. No torn window screens. Ensure all faucets and sinks are in great working order. Selling a home with no needed repairs is much easier and you'll get closer to your asking price. The moment a potential buyer sees an issue, they're thinking they can make a lower offer.  Don't give them any chances to negotiate over needed repairs. 
The first thing home buyers will notice is the home's exterior. Remember first impressions count. Make sure the lawn is mowed and edged. Refresh your flower beds. Add a fresh layer of mulch, especially in the winter months when not much is blooming. At your front door, clean off spider webs, blown leaves. Add a large pot of annuals near the front door for a pop of color. A potential buyer will be more interested in going inside if the outside looks great.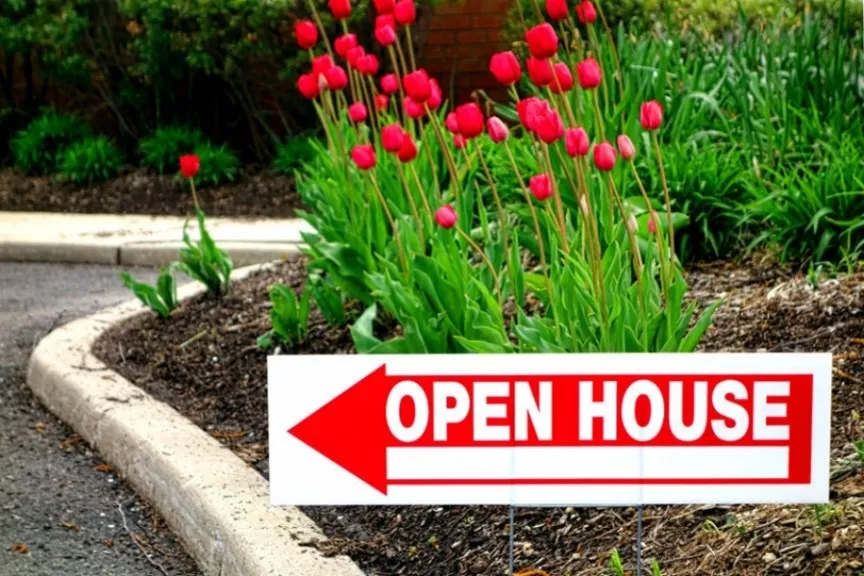 Buyers will ask about everything or they should anyway. Your answers to these questions make for a successful open house. You have to know lots of things. What kind of wood paneling was used? When was the last time the water heater was replaced? How far is the grocery store and the mall? How do you get around town? They will ask about security in the area and whether it is flood-prone. They will ask about the nearest service providers in the area such as telephone or Internet. Anticipate all possible questions and be ready for an answer. Don't forget to mention why it is a good investment and why it is perfect for a growing family or whatever their lifestyle is.
Sadly, the potential for identity theft is a reality. Once your home is ready to go and you are putting on the finishing touches for your Open House, this will be the final thing to do. It might be rare, but criminals do use open houses as a way to case a house or to find collateral to steal identities. Make sure indoor safes are locked and hidden. Store heirlooms, checkbooks, prescriptions, and valuable jewelry away from inquisitive eyes.
It is a lot of work getting a home ready to put on the market. But now you're ready! I hope these tips have helped you in preparing your home for a successful Open House and getting your home sold more quickly. Good Luck!