12 Mar

How to Master a Minimalist Kitchen: Prepping Meals in a Minute Space

The kitchen is the room in most homes that is used daily. It is a space for gathering with friends and family, hosting parties, and making memories. So how can you keep the comradery of a kitchen in such a small space?

Consider the tips in these four critical kitchen areas.

Kitchen Layouts

This hallway type of tiny house kitchen set-up is best for someone who feels like they want to keep residential appliances or multiple large items such as a fridge and oven or dishwasher. The con is that the space can seem tight, but the pro is that you have everything you need within a simple turn of your hips.

This design allows tiny dwellers to keep their kitchen on one side of the house so the space is more defined. The pro is that you leave space for more living area in your tiny, the con is that you may not be able to outfit your kitchen with full sized appliances and counter space. 

A change in the traditional aisle type kitchen allows for some liberties in your design. The major pro is it is like a hybrid of the first two options in that you get more prep and counter space plus room for larger appliance, but the con is that the L-shape will jet out into your tiny living space, taking up some room and breaking up the area.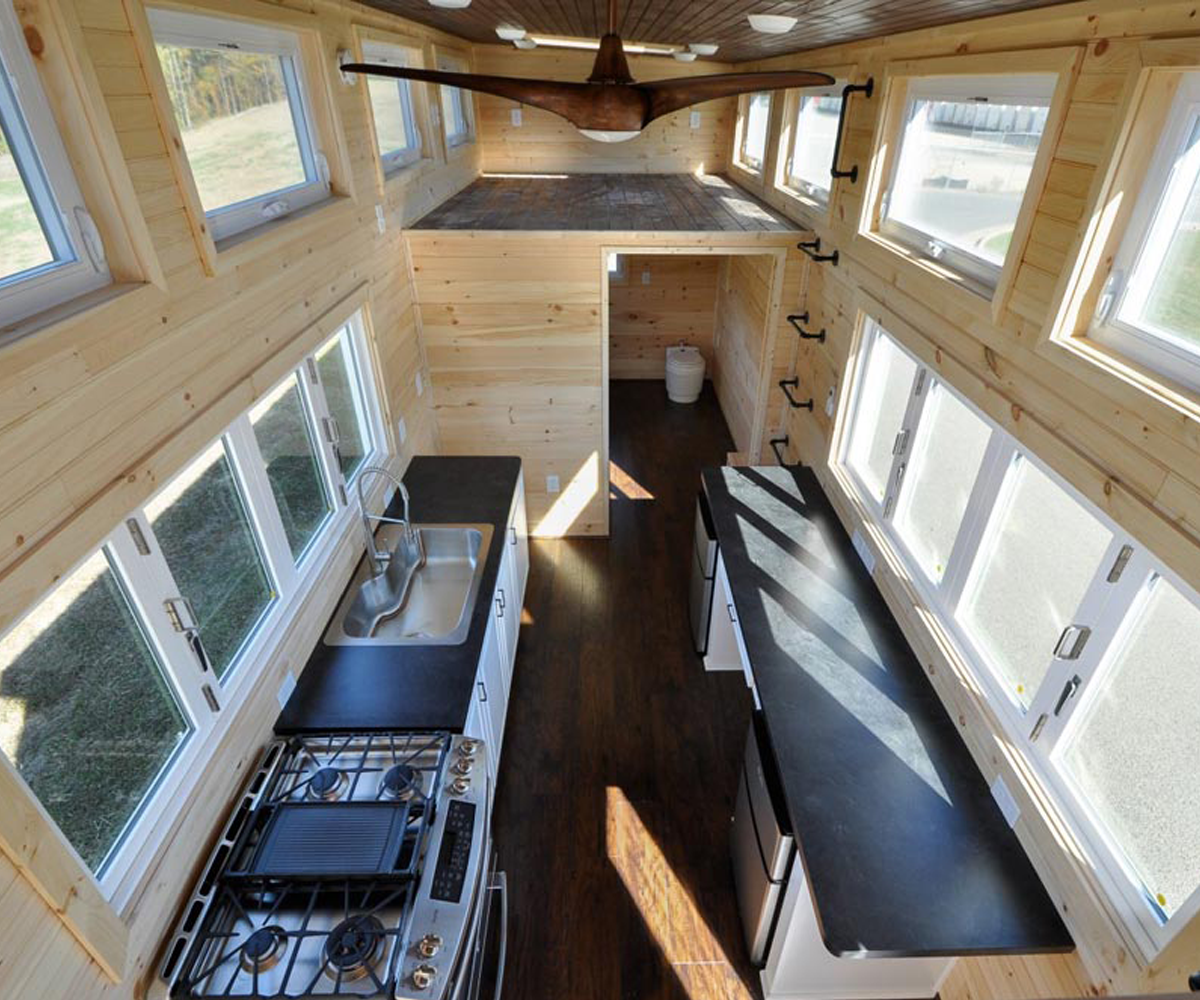 Kitchen Gadgets 
We must admit that there do exist some small appliances that we use often enough it necessitates keeping them when we downsize to tiny living. Items like these need to be considered in the design of your kitchen. Consider hanging the microwave above the stove and creating hideaways or hanging options for things like mixers. 
If you love tea or coffee but can't find the real estate in your tiny kitchen for a coffee cart or tea station, designate a small corner of your counter and hang mugs on hook above it. This will look cute in your space but not occupy too much of it. 
If you haven't been able to part yet with things like popcorn makers, instant pots, or electric skillets, try finding a place to store them so they only come out to live on the counter when they are being used. Then, if you haven't used them in 6 months, donate them because you don't need it.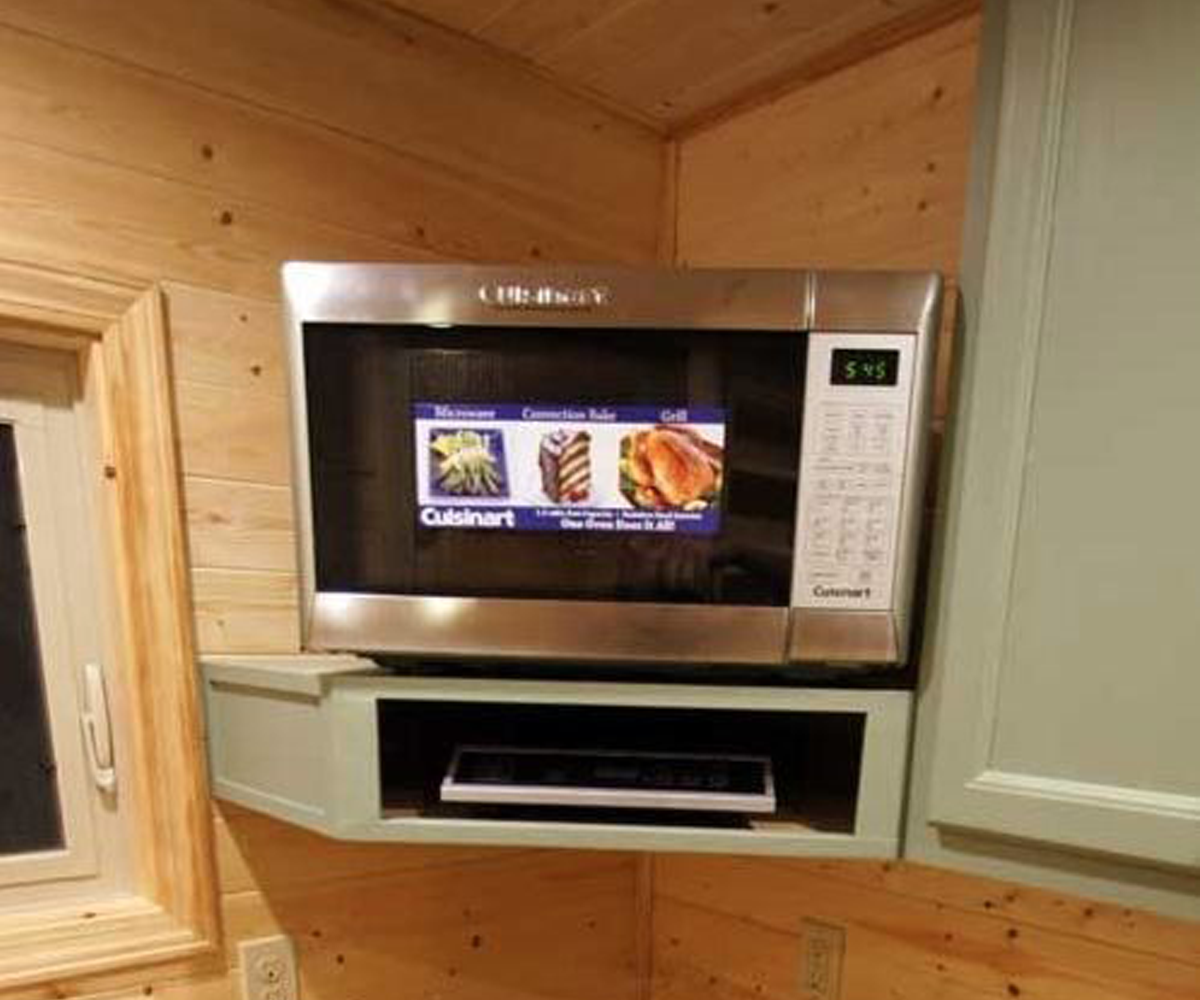 Kitchen Prep-Space
Whether it's a farmhouse style ceramic or stainless double basin, you need to consider how much prep space you are willing to sacrifice for your sink. No matter your choice, be sure to ask your builder to save the scrap from your counter cuts to create you cutting board inserts to cover your sink when not in use to double your prep space and give it a sleek design. 
Counters Aren't for Clutter
This concept will become common practice over time after going tiny, but be sure that you create a space in your build for things like house keys and mail to collect so they don't pile up on your kitchen counter. Counters are not catch-alls for clutter and there is no room for that in a tiny house.
In every part of your tiny, you will find that things need to pull double duty if they are meant to stay in your home. A table should also function as a desk and fold up to reveal a full-length mirror. Your steps may double as storage and your magnetic spice rack may pull out to reveal pantry space.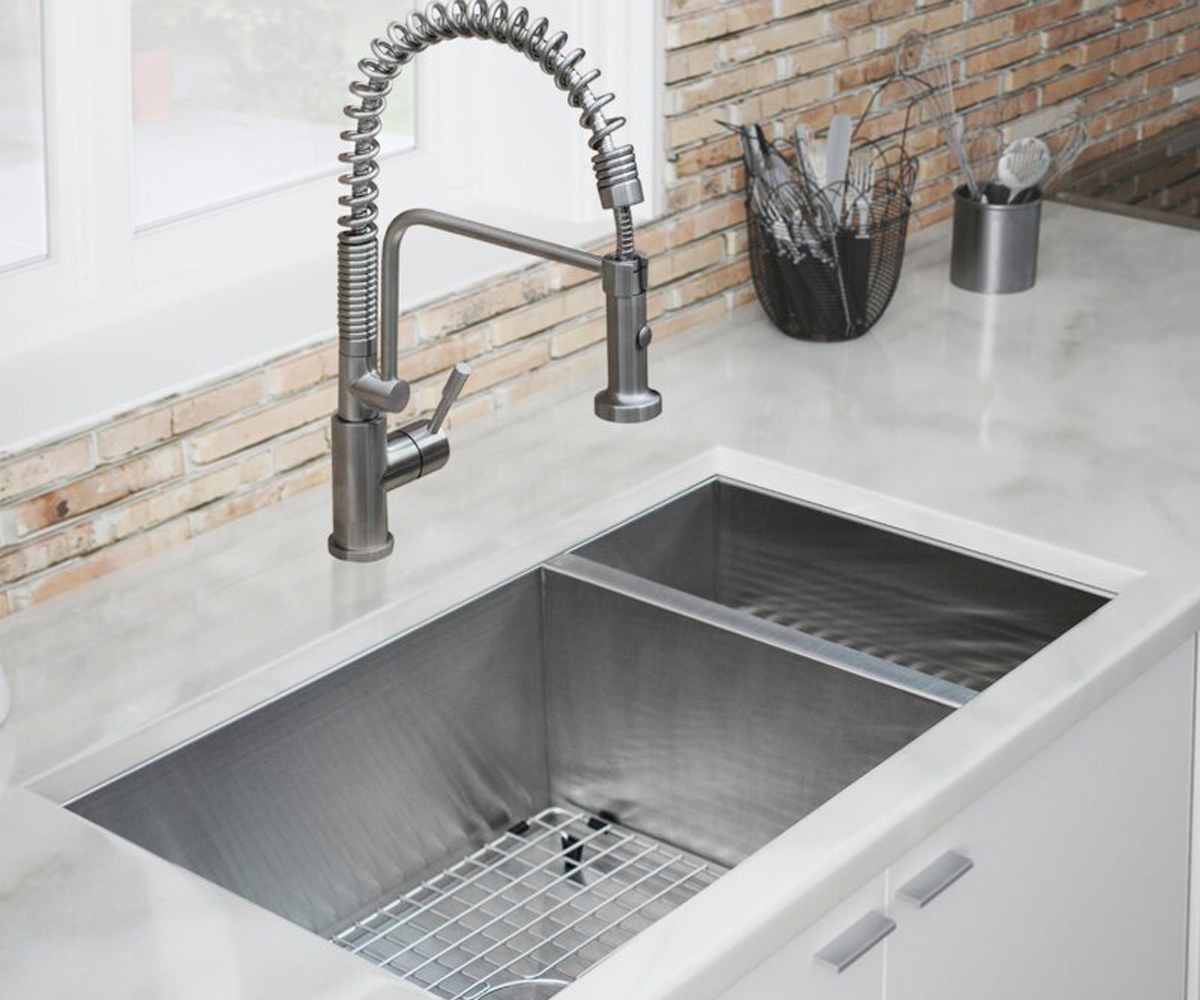 Kitchen Storage 
Think magnetized knife and spice racks and you are on the right track. In a tiny kitchen, you need to reinvent the idea of storage. So magnetize what you can and free up the space those items might otherwise take up. 
Whether it is fruit and other produce, mason jar glasses, or coffee mugs, hang as much as you can to free up spaces on shelves, in pantries, and in your kitchen drawers.
A cool way to create space in your tiny kitchen is to come up with rolling pantries, slide out shelving, and drop hatches that hold things like Tupperware or spices from your ceiling panels.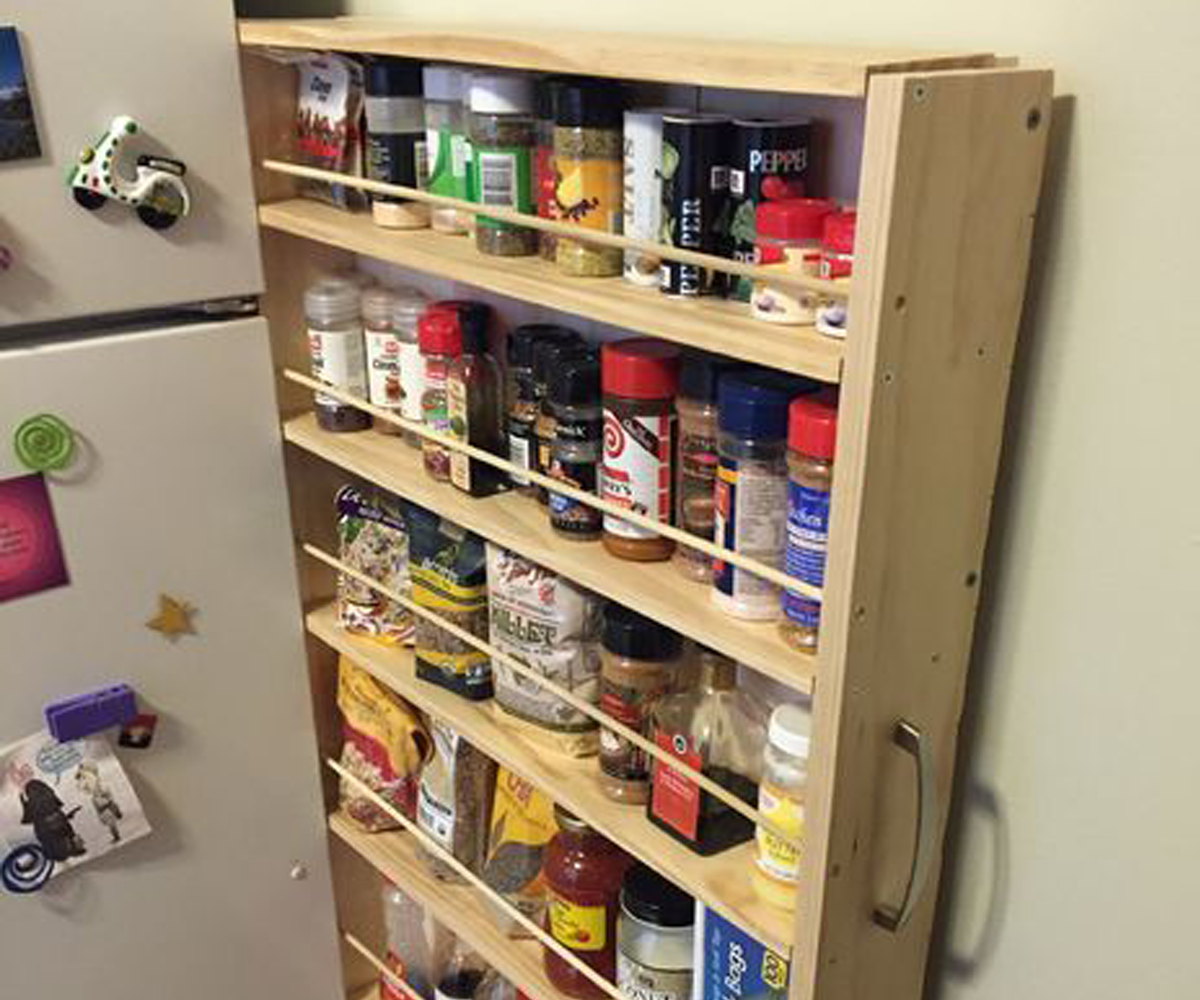 Living tiny doesn't mean missing out in the kitchen. It just means making the most out of a creatively designed space that suits your needs.