22 Jun

How Will Your Tiny Home Fare In Stormy Weather?

Your dream has come true, you've just moved into your brand new Tiny Home. Depending where you land, is your tiny home ready for stormy weather? Securing your tiny house so you can tow it is one thing, but what if you live in an area that experiences hurricanes, tornadoes, and other dangerous types of weather? If you do live in such an area, it's important that you know how to prepare your tiny house for extreme weather conditions.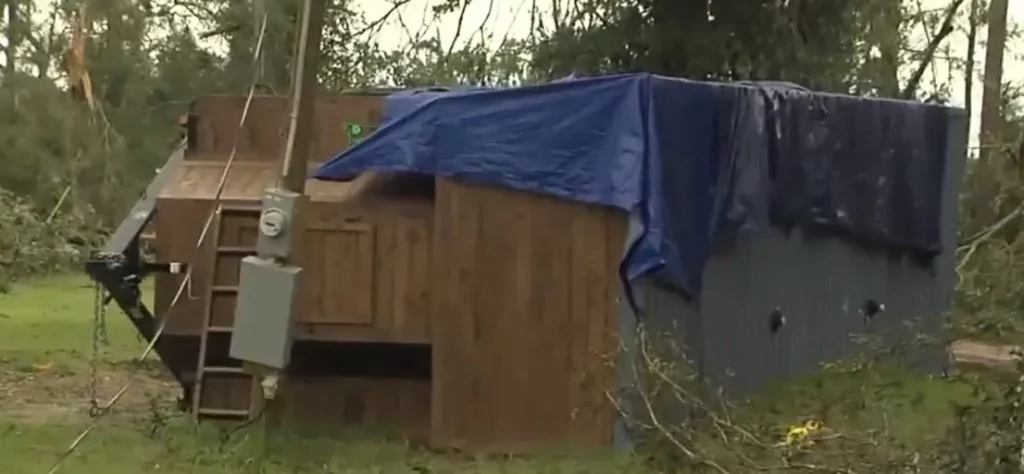 Even after your tiny home is built, the good news is that it's certainly possible to protect your tiny home on a trailer from strong gusty winds inexpensively by using tie-downs, anchors, and anchor points.
Anchors, Rings, Hitch Clips or Tie Down Anchors professionally secured and bolted onto the corners of your tiny house (if you can, design for this)
Heavy duty tie-down straps with additional ratchet straps.
Anchor point (in this case, a nearby tree is used as an anchor point so you can use a winch strap made for trees to secure) but you can also set up your own anchor points. If possible, consult a professional.
Tie-downs refer to the systems of heavy-duty straps and anchors that are used to keep your home stable during storms. There are several different types of anchors depending on what type of ground you are on. One thing we have heard from a lot of builders and owners is that tiny house trailers should have D-Rings so the trailers can be tied down. Many come with these D-Rings, but if not, they can be welded on, preferably long before a storm is headed your way!
Hurricane ties are hardware pieces that connect the joists to cantilevered beams to reduce uplift forces caused by high winds. These are inexpensive and are a good precaution to use wherever high winds may be a problem, especially in zones where
hurricanes and tornadoes are common. Use hurricane ties or clips to secure the rafters of your tiny house to the framing, and make your tiny house stronger overall.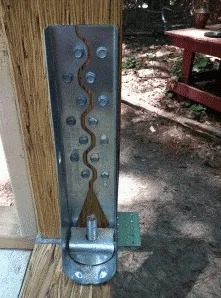 Securing windows and doors
Windows are often the very areas that experience first-hand damage during a storm by breaking. To ensure safety, windows can be reinforced with plywood before the storm. With the use of plywood, they are less likely to break or shatter during a storm.
In the case of heavy storms, the first thing to go is power. Strong rain and wind can knock out power lines. However, in tiny houses, your generator is what you will need to protect. To keep a small problem from growing into an electrical danger, consider your power accessories. All of the connections, as well as extension cords that are fitted to the generator, should be weatherproofed. In order to do this, make sure they come with a weatherproofing guarantee. Cords that are made to withstand storm damage will not break or split in the face of heavy storm conditions. Unstable connections can cause electrical fires which can severely damage your tiny house.
Don't Forget About Your Porch or Storage Room
It's no good building a super secure tiny house that can withstand even the strongest winds if your storage room, porch, or outdoor toilet isn't built to the same standards. In strong winds, your outbuildings could be picked up and thrown against your tiny house, undoing all your hard work.
If all else fails, it's far better to protect yourself than your tiny house. If there's a tornado coming and there's not much you can do, leave your tiny house and head to safer ground. Be prepared ahead of time and know the shelters that are close to you, just in case. Take no chances. Your tiny house is replaceable; you are not.
Sometimes, no matter how much you prepare, storm damage is bound to happen. This is why it is so important to protect your home with insurance. But, getting storm protection for a tiny home is no easy task. One thing to keep in mind is that if you want storm protection from your insurance, you will have to ask for it. Most insurance companies require extra payments to cover special events like flooding.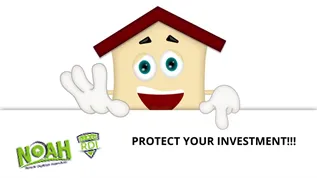 Of course, how you prepare your tiny house is going to depend on which kinds of weather you're likely to face. I hope this article has given you plenty of ideas to protect your home and your investment. Stay safe out there!