07 May

Spring Cleaning: 8 How-To Tips to Spruce Up Your Small Space

So many of us have heard our grandmothers and moms before us talk about dreaded spring cleaning. It seems like a form of 'nesting' that moms just perpetually do forever and ever, amen. Even tiny house dwellers need to spruce things up from time to time.

This year, we wanted to help you organize your home and life before spring sneaks up and you feel too overworked and overwhelmed to get down to the business of baseboards.

Here are 8 super simple organization tips to get you geared up for whatever spring cleaning might look like in your home.
Pantry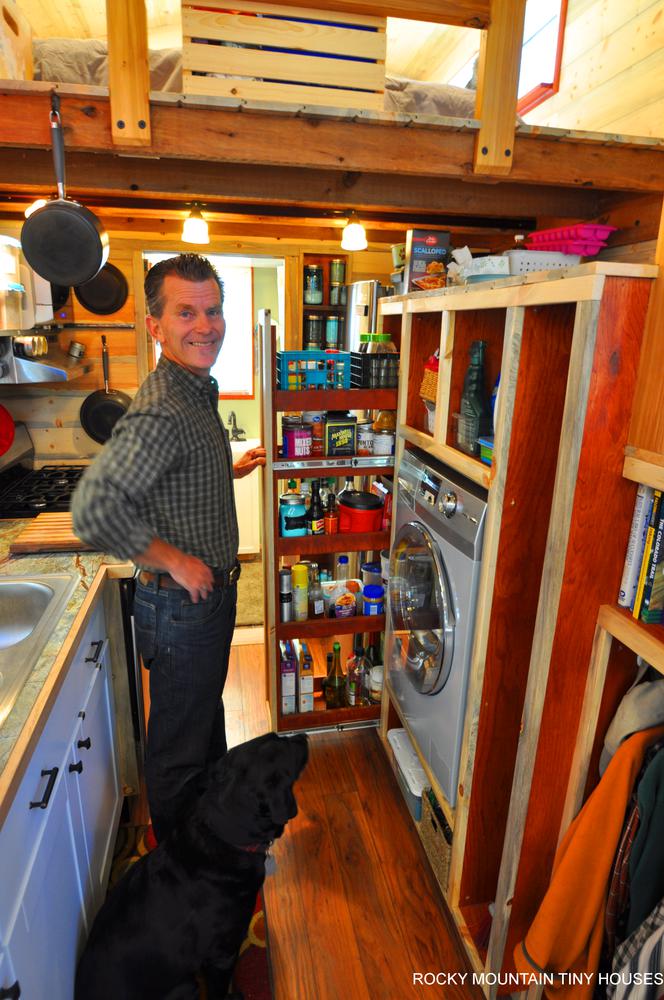 Starting small in a controlled location will build momentum for you to tackle bigger projects later. So just start in your pantry by throwing out half empty cereal boxes, items that have expired, and making sure your open bags of chips have clips on them. Wherever possible, use mason jars or other storage essentials to house perishables.
Purse
Empty that bag out and rifle through the wallet, hair ties, perfume samples, and old receipts that fell to the bottom, three quarters, a paper clip, and 42 unidentified business cards and expired coupons that made it into that mess you call a handbag. Go through and clean that puppy out and get your life together!
Men, you aren't immune. Get out your briefcase or messenger, bookbag or gear pack and get to work. Old climbing chalk, work files from last year, and the half-eaten energy bar you never finished can make their way to the trash can.
Piles
Maybe you have a catch-all area or an overflowing basket of papers and bills on your kitchen counter, but we all have a place for the piles; those hoardy stacks threatening to fall over with each new piece of junk mail we add to the tower. Go through it and toss what isn't relevant and organize the rest.Remember, when living tiny, counters are not for clutter. The cleaner your surfaces, the more room you will have for food prep, working, eating, or anything else you might need.
Pills
Dig through your medicine cabinet and properly dump any old prescriptions, expired children's medicine, and that bottle of alcohol or peroxide that somehow made it to your tiny from your grandma's medicine cabinet. Once you purge, you will know which items may need restocked.
Plugs
Junk drawers have become a thing of the past for tiny dwellers, but many still cannot escape the illusive plug drawer. If you are like us and have a drawer where electronics, plugs, and chargers go to die, dump those out and free up the drawer space. Buy or build a simple charging station where cords will live and nowhere else.
Playroom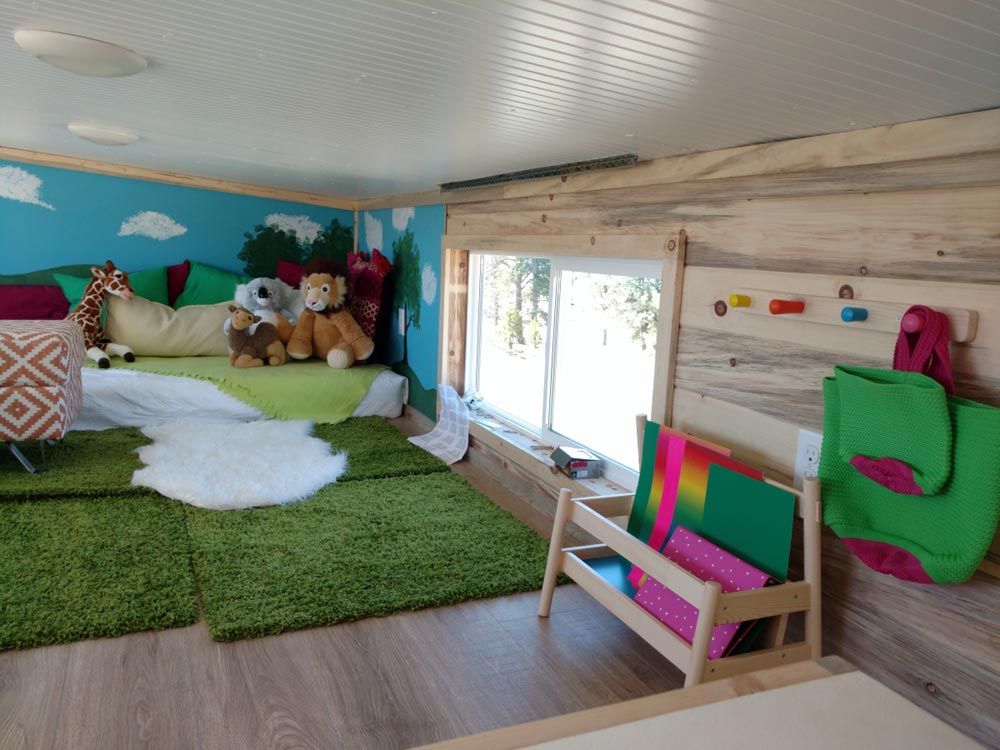 Tiny housers may not need a full-out spring clean, but sprucing up and lightly purging can go a long way in under 300 square feet. Go through and take out any toys or books, games or puzzles that have obviously not been used or played with since new toys arrived over the holidays. The kids won't miss them and you can donate them to a good cause. This will free up some breathing room and make spring cleaning seem more manageable.
Pampering Products
Go through the bathroom storage areas and pull out any old, unused, or outdated makeup, hair products, brushes, etc and throw them out. You can't donate them and, if we are really honest, no one probably wants our hot rollers from junior high anyway. Make sure you have made space and feel free to let that remain open or replace it with more essential items.
Pre-Glory Days Pants
Most tiny house dwellers have done the initial purge of old clothing, but, for some, getting rid of an old high school jersey or jacket never made the cut. Now is the time to take anything that you haven't worn in the last six month and either donate it, sell it, or–if you are afraid to commit–box it up and take it somewhere out of sight. In 6 more months you will have realized you don't need them.