09 Nov

THANKSGIVING TINY HOUSE STYLE: 3 MUST-HAVES
THANKSGIVING TINY HOUSE STYLE : 3 MUST-HAVES FOR THE PERFECT HOLIDAY EXPERIENCE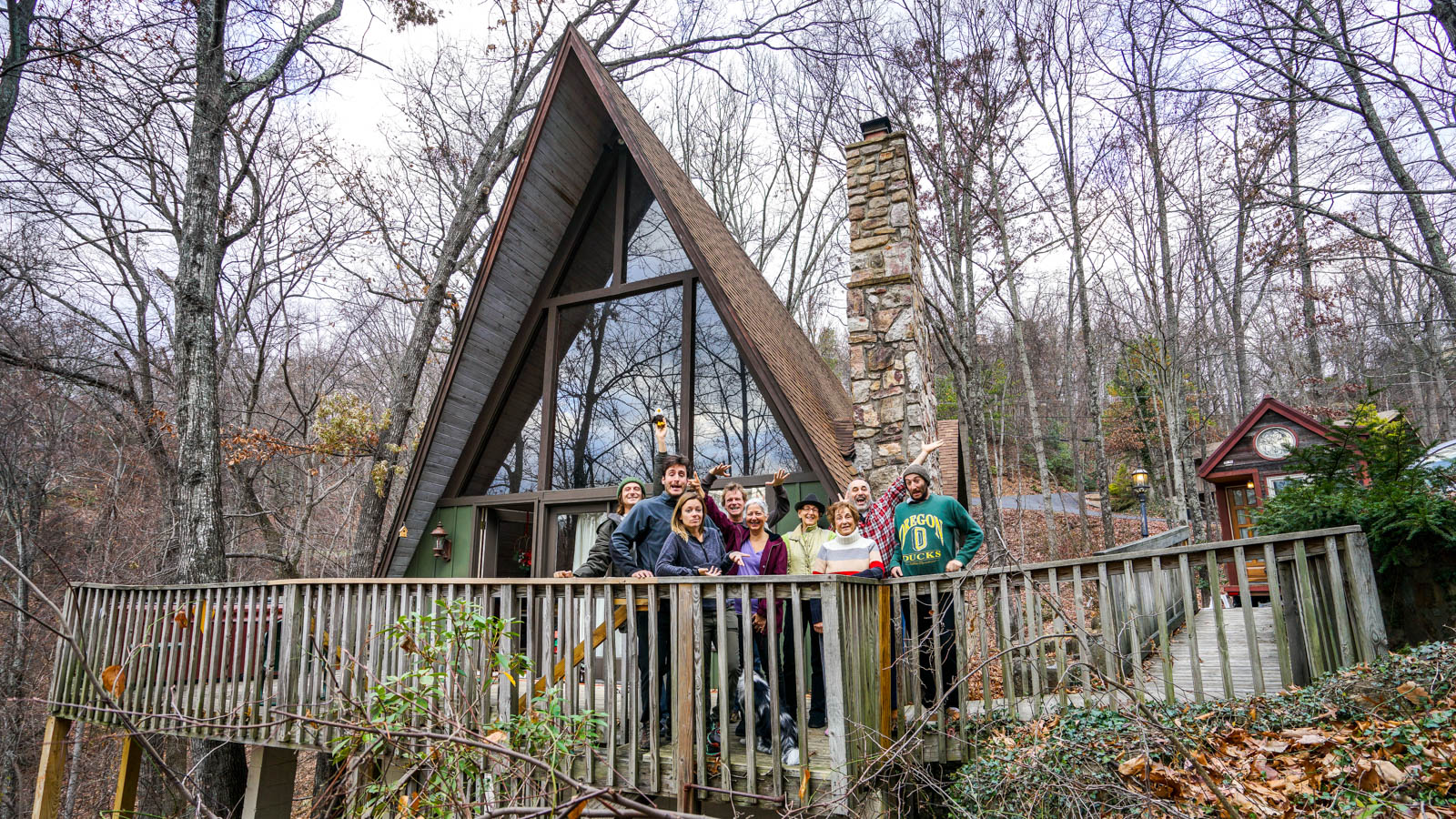 Image Credit: TinyHouseGiantJourney.com
Each year, when November rolls around the corner, and everything becomes pumpkin spiced, I get excited. Tiny House Thanksgiving is one of my favorite holidays. It involves family, my favorite foods (which turn into amaaazing leftovers), and Thankfulness. But what's meant to be a memorable day of Thanks with family and friends can quickly turn out to be a stress-fest for the host. Before a chaotic Thanksgiving dinner sets in, and family members leave in a fury vowing to Not speak to each other until the next Thanksgiving go-around, let's look at the 3 must-haves that make for the Perfect Thanksgiving; especially in a Tiny House, where Thanksgiving can be a bit more challenging.
Plan Ahead
The first thing you need to do is PLAN. There are many details that go into hosting a Thanksgiving dinner. When you're planning, look at these aspects: your guests, the food, seating arrangements, fridge space, oven space, bowls, utensils, and anything else you deem Thanksgiving worthy. If you want to get through this Thanksgiving in a Tiny House with minimal setbacks, you need to go full throttle, and plan accordingly.
For example, food is a huge deal when it comes to Thanksgiving. So why not be specific when your guests ask, "What should I bring?" ???????? Also, if you have the ability to steam, boil, cut, cool, sauté, or roast hours or a day or two in advance, then be like Nike, and just do it. You will feel the weight off your shoulders – and yet something else to be Thankful for.
Keep it Casual
Yes, there are people doing up Thanksgiving and fulfilling the motto "go big or go home." But this is Thanksgiving Tiny House Style. And with that comes ease, simplicity, and a stress-free gathering. Yet another thing to be Thankful for! ????
It's OK if your chairs or your silverware don't match. Either way, mix-n-match is more appealing – and in an effortless sort of way. It is beauty found in imperfection! And if you run out of seating, it's OK to throw down some cushions or find fun, creative ways for everyone to sit back and eat together. This is what makes Thanksgiving memorable, and these are people who will share the memory with you, so make the most of it in your Tiny Home by embracing the comfort of their company, and thanking them for the memory.
Slightly Adjust Tradition
Who doesn't love decorations? I know I love to see the beautiful earthly colors that represent the Thanksgiving holiday. ???? You don't have to opt out of decorating because you live Tiny. You may just need to alter your choices, and really get a feel of what a good balance is for the amount of decorations in your Tiny House. Something as simple as decorating your front door can really say, "Welcome Home Thanksgiving, it's Good to See You Again This Year," and in turn, your guests will get in the Thanksgiving spirit.
Also, if you run out of oven space, or your kitchen isn't large enough for all of the food, don't be afraid to alter the tradition by making that lovely turkey outdoors. And create a Thanksgiving buffet that does not compromise your Tiny House kitchen space. If you have a dresser, or a bookshelf you're not currently using, or can do without for the night, put a nice Thanksgiving tablecloth over it, and turn that bad boy into a family style buffet serving table. That's definitely something worth remembering!
Tiny Homes don't mean you have to sacrifice your Thanksgiving holiday – just prepare it Tiny House Style. Contact NOAH Certified to get your Tiny House Inspected and ensure it's Thanksgiving Ready!