19 Mar

The Skinny on Solar: Is Off-Grid Living Worth the Up-Front Cost

The motivation to join the ever-growing tiny house movement is as different as the people building the homes. From skoolie to school class build, THOW (Tiny House On Wheels) to park model on skids, the range of home conversions is endless. Many looking to downsize are searching for consistent benefits, such as:
Financial Freedom
Off-Grid Capabilities
Mobility and Travel
Less Stuff
More Career Freedom,
and much more. 
Benefits of Solar for Your Tiny House
The benefits from installing solar panels on a tiny house include financial savings over time, reduced environmental footprint, and controlling your own electricity generation. Solar panel systems also help to increase the resale value of your tiny house; prospective house buyers will value of free, renewable energy, and typically pay more upfront for it.
With most tiny houses being mounted on a movable chassis, solar power allows you to rely on finding power sources wherever you park. This means you can have a reliable source of electricity, no matter where you go.
But how achievable is off-grid living for the average tiny houser? This is a question that is constantly evolving as more knowledge becomes available to those looking to DIY their build and for others hiring capable builders for their brand of tiny. So here are some things you need to consider before tackling a solar install on your tiny home.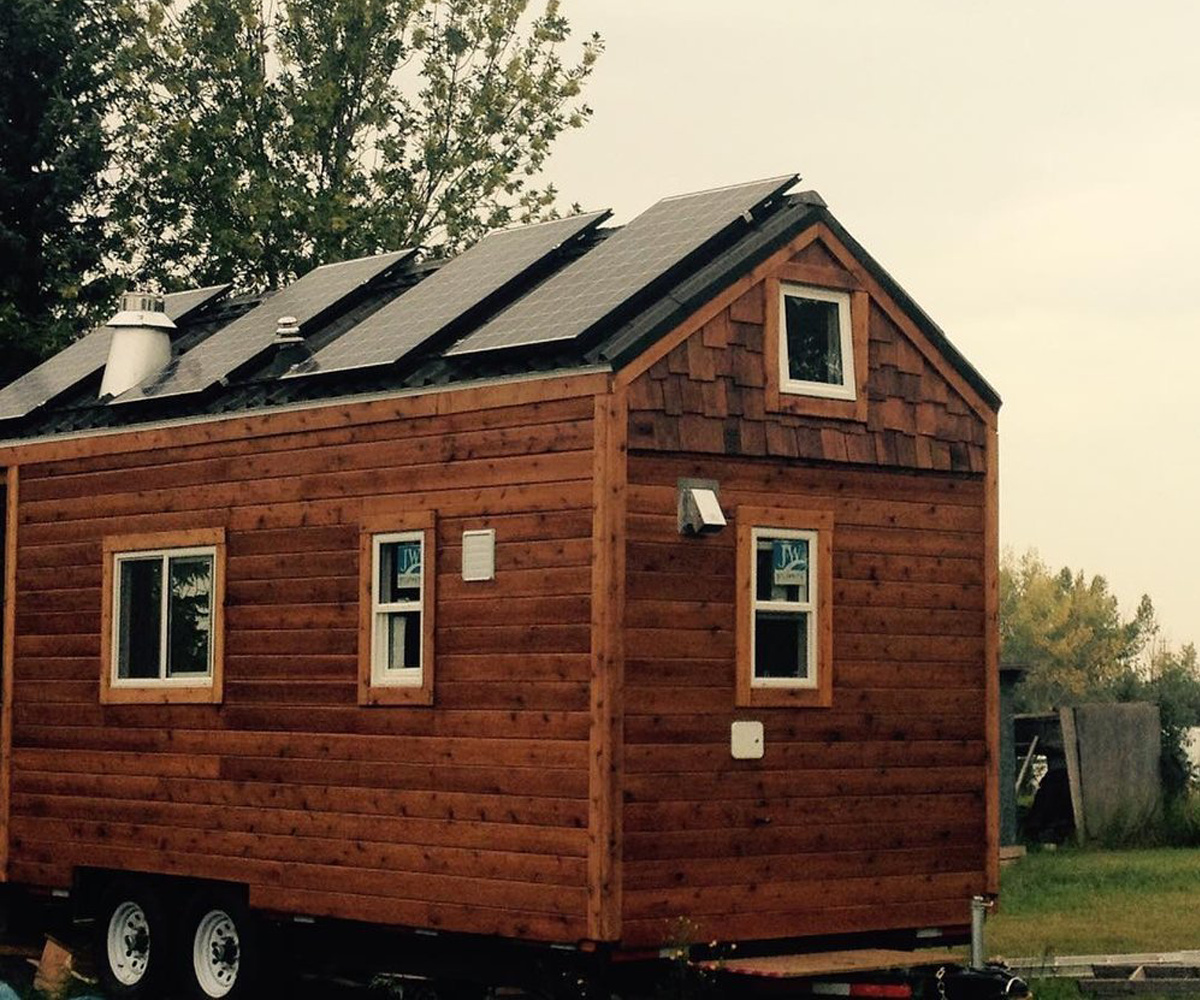 Important Questions to Ask Yourself
No matter the amount of research you think you've done, since solar is constantly evolving and improving, there will likely always be more to learn. For this reason, you need to know your answers to the following questions before designing your solar set-up so you will be able to accomplish your solar goals.
What do you plan to run off of solar?
Will your focus be to run the bare necessities or power your entire rig?
Will you have access to plus into off-shore power where your tiny is parked?
How man rooftop A/C units or split A/C units does your tiny house have?
How much square footage is available on your rooftop?
Are you planning to have roof-mounted solar panels or mobile panels so you can monitor the weather and adjust your panels on the ground?
What Tech is Involved
Depending on the panels, the type of battery and inverter, and the overall set-up you are trying to achieve, solar can be diverse offering tons of options. But, for what is most basic you should know that most tiny house solar options will need to include:
1-6 Solar Panels (Typically ranging in wattage from 100-400 each)
A Solar Inverter
Solar Batteries (The type and number of batteries will heavily depend on your intention for your system's set-up)
Brackets for Mounting Panels
Charge Controller
What is the Cost
Keeping in mind that the type of panels, company from which you order, and type of batteries (lead-acid or lithium ion), your prices could fluctuate in the thousands of dollars. The following are basic estimates for options that are most well-known and frequently used to help you decide if the upfront cost is worth it for meeting your tiny solar needs. 
Keep in mind, if you choose to hire the solar install of your build out to a professional, it can be very labor intensive so, depending on the company's labor costs, most complete solar installs with equipment included range from basic solar at $1600 to deluxe solar power (running everything in your THOW) nearing $16,000.
1-6 Solar Panels- About $150-$500 per panel, plus shipping which can be pricey as it is typically only shipped freight
A Solar Inverter- About $800-$2200
Solar Batteries- Ranging $100-$3000, with the Lithium batteries ringing in at a much higher price point
Brackets for Mounting Panels- Typically Fabricated by a Machinist or Certified Welder, ranging from $20-$100 and you will need several pair per panel
Charge Controller- From $60-$600+, depending on the brand and how much solar power you plan on banking
Whether you decide to hire out your tiny house build or attempt to DIY parts of it, unless you have fairly extensive knowledge of electrical installation, choosing to attempt to DIY the solar install can be dangerous. Be sure to know your strengths and weaknesses and decide to pay a professional if you don't feel comfortable so you get the safest, and best-built solar system.