11 Feb

Three Honest Downsides to Living Tiny and Why the Good Far Outweigh Them

Working with certification companies like NOAH allows us to see the beauty in small homes of various sizes and custom designs all while educating potential tiny house dwellers.

As our team has toured the country every stop, every fill up, and every festival brings thousands who are tiny house curious and a question we get most often is, "But what about the downsides?" So here are the top three aspects of small house living that some might see as negatives and how we learned to work with them so they haven't become a burden.
Hosting Guests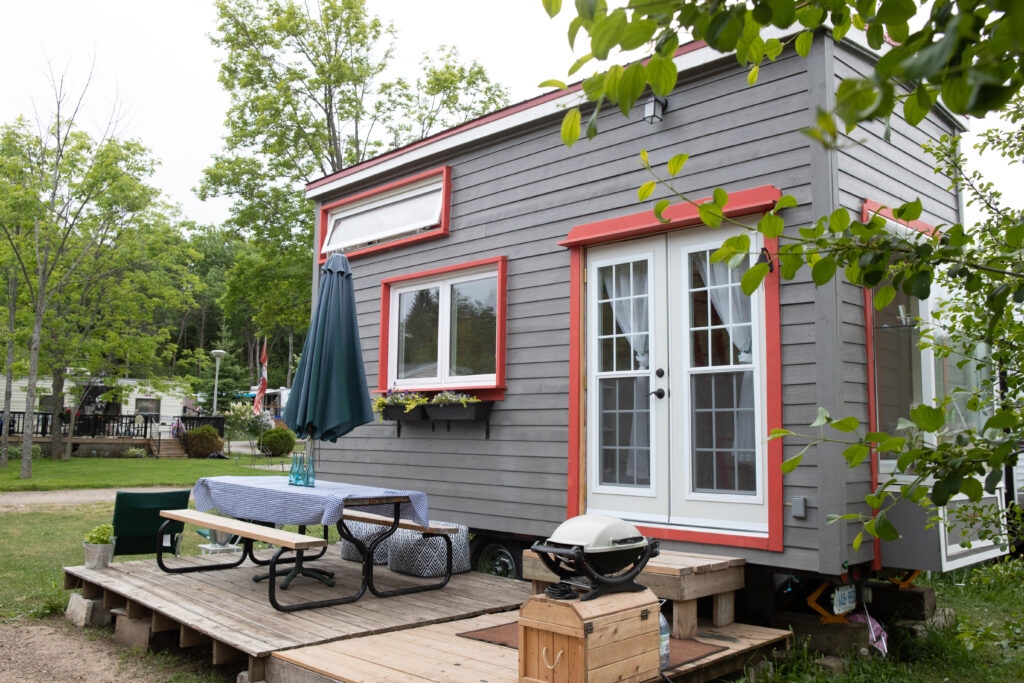 The Issue: We enjoy having family and friends over for dinner, play time with our kids, and hosting parties and family gatherings. When we downsized from well over 2200 square feet to right at 300, we wondered if that would impact our ability to have the people we love come visit. We faced family and friends who were cautious about asking to come over to even agreeing when we offered to host and we've heard this fear from those seeking to go tiny.
The Solution: You know your tiny house. If you have space for five to dine, then you make a choice to only invite five people or to create a sitting area outside. We have hosted dinner parties, campfires, large birthday parties, and sleepovers in our tiny house this summer and they have all involved some time outdoors. This is a great way to unplug and reconnect to each other and most guests are grateful for the opportunity.
Learning Curve to Tiny Maintenance
The Issue: Whether you choose a park model, manufactured home, ADU (Accessory Dwelling Unit), or a THOW (Tiny House on Wheels), you will have to get used to maintenance that you didn't have in a traditional home. Things like trailer maintenance, replacing wheels, or investing in heated hoses if you stay somewhere with a cold winter may come up as you live in your small space. These adjustments are no different than things that arise as a homeowner of any style house.
The Solution: Do your research upfront for whichever type of home you want to build or buy. The more you know, the less surprises you will have. If you employ licensed inspectors they can help you troubleshoot some of these things such as weight distribution on your trailer or where to put plumbing to provide easy access in case of a leak.
Hauling Prep
The Issue: This is probably the greatest transition for most small house dwellers because having a house on wheels or a manufactured home is not a typical, traditional type of house. However, learning the ropes is just a matter of trial and error. You will want to research or hire a certified builder who can offer RV certified chassis, quality tires, above standard insulation, and much more.
The Solution: Be sure if you are DIY-ing your build that you consult an expert. NOAH offers free consultations and you may find that having the shell/framework built for you can save you a lot of potentially dangerous mistakes.
Small home living is no different from living in any other type of housing. There will always be things to learn as a homeowner but we don't miss the space. The new freedoms and ability to be intentional with our time together far outweighs having new lessons to learn as we travel with our tiny.