02 Jul

Tiny House Shells: Saving Money Between DIY and Custom Build

The tiny home movement has rapidly grown in popularity over the last decade. The ability to maintain a small budget, free up time, and live simply has become a very popular way of life for singles, retirees, and growing families alike. 

Since the boom of the industry, many seeking to build their dream house on wheels struggle to find a builder who can meet all of their wants and needs while remaining in that small budget where tiny houses gained their momentum in the housing industry. However, they also have a desire to be hands-on during their build but lack the construction confidence to complete a full DIY. Buying a tiny house shell allows you to alleviate the safety concerns of a structurally sound home while being able to remove the labor costs of finishing the home by doing the work yourself.
What Are The Benefits of Buying Framing Kits?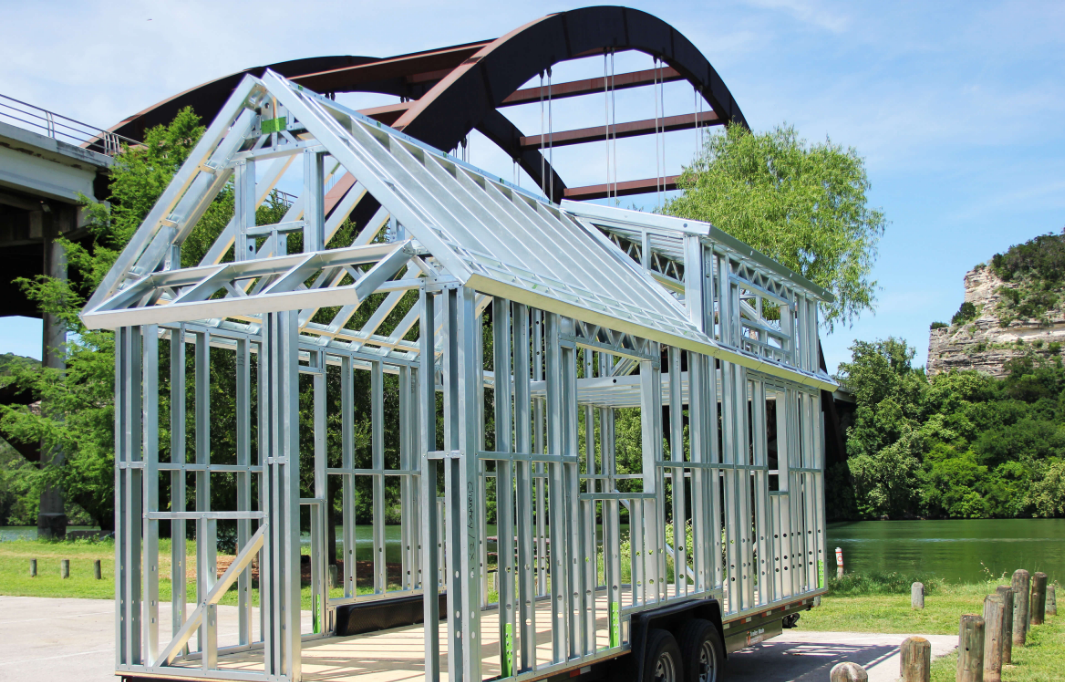 Saves Money-Agreeing to construct the frame from precisely pre-drilled holes in your custom steel framing kit, you are saving yourself thousands of dollars in contractor labor fees to finish your tiny house.
Security of Building Codes-Some companies offer steel frame kits and custom trailers that meet building codes so you have the security of knowing that your house is starting with the best of the best.
Peace of Mind-Knowing that steel is both lighter and safer than a traditional wood framing gives you the peace of mind to know that you have the structural foundation built from cold form steel.
DIY Pride-Unlike hiring a contractor to build your tiny home from start to finish, you are taking an unfinished product and making it truly your own, all from a design that you created.
What Features Come with Buying a Pre-Built Shell?
Steel Framing-Constructed from the strongest steel and allowing for a more lightweight and naturally non-combustible material, cold form steel is the best in the tiny house business for framing
Customer Designed-From start to finish, this tiny house is designed by you. You choose everything from the placement of the windows and doors to the length of the custom trailer itself.
Closed Cell Insulation-Your insulation can be done in the factory before the pre-made steel kit is sent to you so no need to insulate the trailer before framing it up.
Custom Add Ons Available-Everything from GPS systems and tracking devices to lockable units, removable tongues,  and R-32 rated insulation are available as additional options for custom trailer and framing kits.