23 Apr

Tips on Purchasing a Tiny Home as an Investment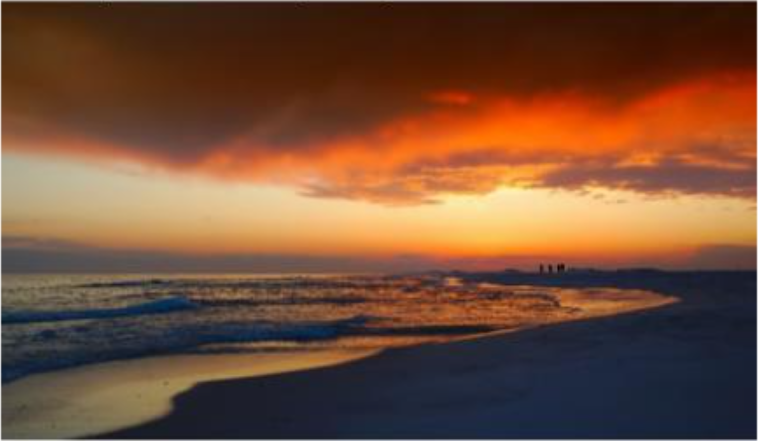 With interest rates at historic lows, more Americans are realizing the possibility of owning a vacation home as yours has never been closer. And while some may be put off by the idea of owning over renting, there are many benefits to finding the spot you love in Florida and making it your own. Investing in a home now as a vacation home or an investment rental is a great choice to make.
And, why not invest in one of the most popular housing market trends today?
If you've done any research at all, you know that the "Tiny House Movement" is not slowing down. And, since the pandemic started last year, it is an even hotter topic than before. As a result, real estate investors are wondering whether getting involved in the tiny house movement is a good idea. Should I buy a Tiny House & is it a good investment? Many agree that the answer to both questions is yes. Indeed, there is investment potential for tiny houses and buying one can be a smart strategy for making money in real estate. Renting out your tiny home part of the year is a great way to start making some of your investment back.
The key to a successful vacation home purchase is planning. You need to figure out all the details before jumping into such a weighty decision. Some thoughts to consider might include how often you'll use the home, what your budget will be, and most importantly, can I make this into an investment rental when I am not vacationing myself? Addressing these things now will allow you to go into your purchase with focus, making the entire process a lot smoother.
Although purchasing a tiny home is a somewhat lower investment than a traditional sized home, your budget is the first thing you'll want to think about. Go over your monthly finances and add up any recurring expenses to get a good idea of how much you can spend. Don't forget that the home itself won't be your only expenditure; you'll also need to think about property taxes, HOA fees, park rental if placing in a park, the cost of utilities and upkeep, and filling the home with furniture, decor, and necessities for the bathroom and kitchen. Unless you are paying cash, check out the terms at the lenders available for tiny homes on wheels like Liberty Bank or LightStream.
Location, location, location
The general rule of real estate is to consider the location and this is for good reason. When choosing your home, it should be in a city that has a healthy economy, and if you plan to rent the home out when you and your family aren't using it, you'll want to make sure it's in a centralized location near restaurants and shops.
Take into account how much you'll be using the home, as well, and whether your extended family members will be there. Ideally, a vacation home would be a place to get away, but also not so far away that you couldn't drive or fly down in a day to take care of any emergencies or issues. It might be a good idea to consider a property manager to assist you with the rental.
Having a second home to take care of can be overwhelming if you don't plan ahead. Also, if renting out your tiny vacation home, I highly recommend a caretaker or property manager to visit the home before and after having renters, just to make sure everything is in good shape. This is another budget consideration to keep in mind as you plan your next steps.
Turning your Florida vacation tiny home into a part-time rental can be a great way to help pay for the property or generate income. With a property manager tending to the finer details of your rental business, you can earn a little extra income stress-free.
Even if you won't be managing every aspect of your rental business, you don't want to risk leaving a valuable asset like your vacation home vulnerable. One of the simplest ways to protect your property is by setting up an LLC for your business. If your rental business is ever part of a lawsuit, this will protect your personal assets. Filing for an FL LLC online is simple – you can use an online formation service to go through the process.
Buying a vacation home is a complicated decision, so make sure to cover all your bases before making any hasty decisions. If you are considering a tiny home purchase as a rental investment, before you jump in, it's important that you do your research and make sure that you know what's required in your area. Some cities in the US have strict laws and regulations regarding what type of real estate property can be rented out on Airbnb and similar sites. Furthermore, there might be a limit on the number of days per year that the property can be rented out to short-term guests. Such regulations affect how much money you can make from your Airbnb rental. So, owning a profitable tiny house investment starts with research!
As the tiny house trend continues to grow in popularity, so does its recognition as a sound real estate investment opportunity.