21 Feb

Where is the tiny house on wheels industry headed?

At least three cities in California are now allowing movable Tiny Houses as accessory dwelling units. In Florida, Park model RVs have always been an avenue for retirees as snowbirds and many live in them full-time. So now tiny houses are being built to the PMRV Standard and they are calling them Tiny House communities.

Putting a small house on wheels has created a gray area for many of the municipalities. Now municipalities are starting to become more aware and have implemented some avenues and/or ordinances that would either allow or to limit their use.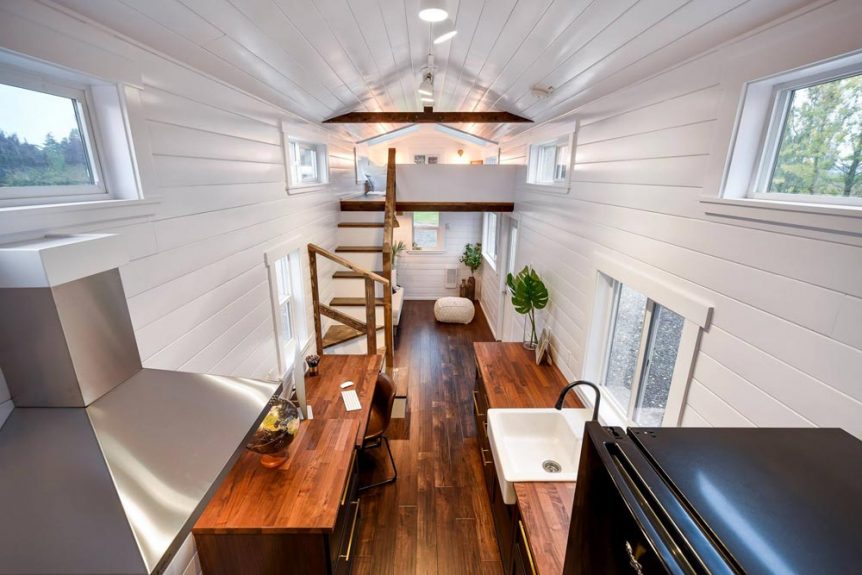 Why spend $5000 on a trailer for a movable foundation for a tiny home that only moves once or twice in its lifetime.
The tiny house movement is an effort to downsize your living. How much house do you need? To live in a 200 to 400 square foot home may not be attractive or practical for some people, however, 800 to 1000 might be doable.
I have been tracking this movement since 2015. Most of the people I speak with, who go tiny, are very happy with the freedom and confidence that it brings to their life.
I am asking a favor from those who read this "From the Desk Of". It is time to give back, if you please… here is a 4-question survey. Please reply to this email with a * beside your answer.
1-Do you think tiny houses on wheels are:
Increasing in popularity
Decreasing or
Moving in a different direction.
2-Tiny Houses are mainly lived in full-time. What Codes or Standards should be used in their construction?
RV Standards (NFPA 1192, NFPA 70 and or ANSI 119.5)
Home building Codes ( I-Codes-IRC, IPC, IMC etc. and NEC)
Rewrite a new ANSI plus standard specific to tiny homes?
Does zoning need to allow smaller footprint foundation homes? Or do municipalities need to allow Tiny House is to be put on a permanent foundation?
3-What is the greatest need currently in the industry?
A way for a Tiny House to be lived in legally as a dwelling.
Financing: 10-15-year term with the home as collateral
Zoning to allow small square footage homes on residential lots.
4-Are you at Tiny House:
Advocate, (advocating for the movement)
Builder or
Associate (providing goods and services to the tiny house industry)
Thanks again for your participation in this survey. The results will be published next month.
Robin Butler