28 Mar

Where Should I Park My THOW? 5 Options for Parking Your Tiny Home

There's no way around it, parking your THOW can be a hassle, but there are options. Also, as more and more towns, cities and states become more Tiny House Friendly, that will ease the pain of and help better answer the question "Where Can I Park My Tiny House"?

Understanding what's available and where to look are important.

There are literally thousands of RV parks in the US, although some might not be up to your standard, but there are several that are nice and luxurious. Some are located near desirable cities. A few things to consider – your Tiny House must be registered or certified and insured. Always confirm minimum and maximum stays. And, lastly make sure they accept tiny homes, some do not allow them at all, period.

These communities are becoming increasingly more popular as the Tiny House Movement gains more appeal for many different reasons. More people are making the switch to the Tiny life. When looking at different Tiny House Communities, it's important to review their website, read testimonials and call them with any questions you might have. Some are so popular and you'll have to be on a waitlist. Certain locations will have different requirements, such as being certified, registered and insured. TH Communities have a family, small community feel with similarly minded folks.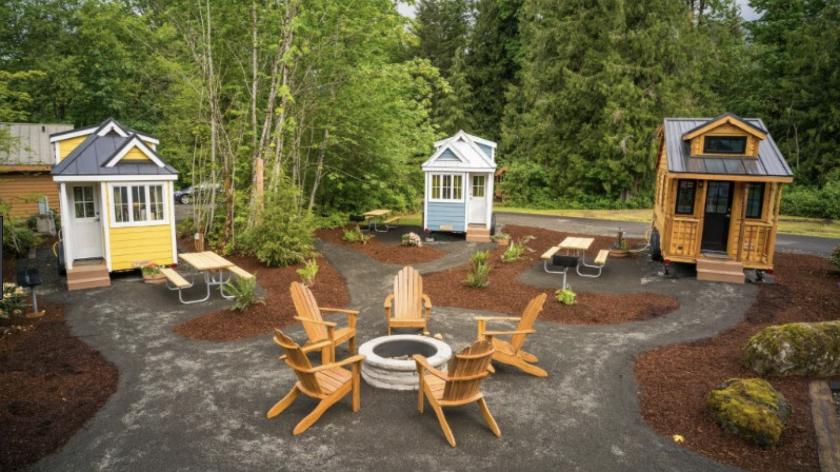 Rent / Lease Private Land
Land for rent is a thing! And, this option is undoubtedly the most desired option and the toughest to find. Start your search on Craigslist – FB Groups – FB Marketplace. Suggested keywords when searching? Tiny House Parking, Tiny House spots, RV spots and RV parking. 
When checking out listings, pay close attention to the pictures, the description and amenities, etc. If you find something you like, contact the owner and ask lots of questions.  I have heard of some folks posting "Wanted" ads on FB Marketplace. If you go this way, share a picture of your tiny home, some information about yourself & any personal details they should know (pets or kids?) plus, it's good to find out upfront if they can accommodate your needs: 30/50 amp hookup, electric, plumbing, access to wifi, etc.
Also, there are many Tiny House specific FB groups (Tiny House Central & Tiny House Hosting) – request to join them. They connect land owners with those seeking tiny home parking.
This may surprise you but Craigslist is a popular tiny house parking search tool. It might not be the easiest of options but it is an option that can bring results not otherwise seen on FB marketplace or in FB groups. Keywords I suggest using: ""Tiny Home or House Parking", "Tiny Home Spots" and "RV Spots".  This might be a labor intensive search but most listings will prove to be an assortment of images, an address, rental amount and amenities available. Stay persistent! You might feel like you're searching for a needle in a haystack, but if you are persistent, you'll find some true parking gems.
Purchasing land is a great option if you know exactly where you want to live for the long-term and have the equity to invest. However, it can be tricky purchasing land for a THOW, so most likely you'll be purchasing land with a primary home that's zoned for parking a THOW. With that said there could be areas where you might be able to legally get away with just purchasing land for parking your tiny house. Do your research!

To start, you'll want to contact your local real estate agent that specializes in land and has some knowledge of tiny house or RV zoning codes for that particular area. There are online sites that list land for sale that you can use to see what's available. Two sites in particular that you can check out are Zillow and Land Is Home.

Owning land can be a great solution if you want a home base and can afford the investment.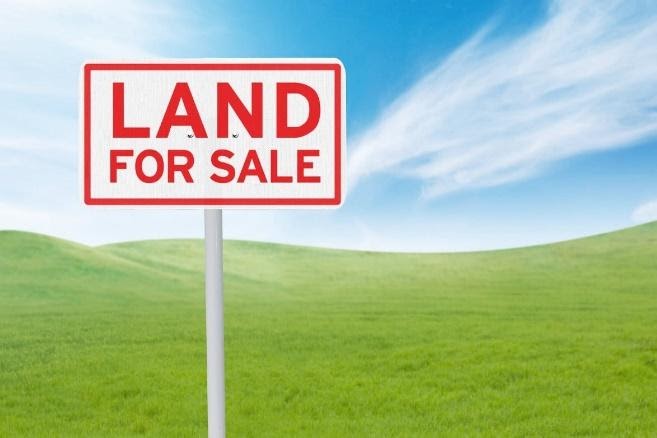 Of course, start with your network first.  You'd be surprised how many people have land or know someone with land that are willing to rent or even stay for free.
Although you will still have to go through their local Zoning and HOA regulations and learning if RVs, Tiny Homes or ADUs are allowed. And as a general rule of thumb, the more rural the location, the better chance you might have of being able to park legally. 
These options might not be for everyone, but it's a great start to the question, "Where Can I park my THOW"? Remain patient, ask the right questions and do your homework! Finding a place for your Tiny House, either on Foundation or Wheels can feel overwhelming and is time consuming. Hopefully some of these options provide you some ideas and save you some time in your search.
Until next time, Keep Living Tiny & Dreaming Big!