03 Sep

Festive for Fall: Five Ways to Spruce Up Your Small Space for Fall

Fall is the time for football, hooded sweatshirts, and pumpkin everything, but how can you create the orange glow of autumn in a tiny space? Don't shy away from inviting your football watch party over just because you've chosen alternative housing like a tiny house or modular home. Here are some helpful tips on how to create a fall-friendly feel in your small space.
Keep It Clean
A simple approach to prepping your small place for a new holiday or season is to ensure that everything has a place and that you've eliminated clutter. Since your interior space and countertop real estate is so limited, make sure you are incorporating vertical shelving and storage instead of allowing things to pile up on tables, counters, and desks in your tiny. The empty space will give you a blank slate to ready the fall decor.
Incorporate the Outdoors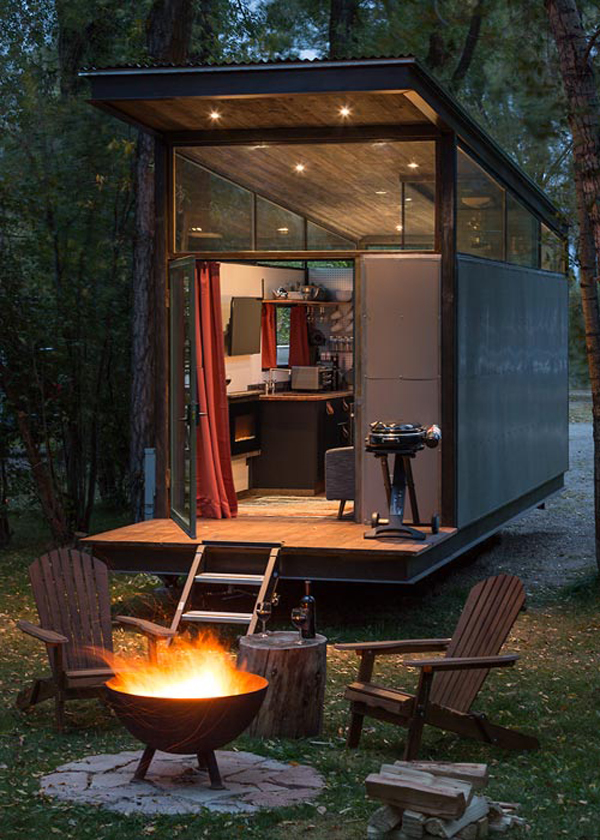 Hang string lights, light a fire pit, and ask guests to bring their own lawn chairs. Memories are made in quiet conversations and loud belly laughs with s'mores and music, and none of that needs to take place indoors. Prop your flat screen in a window and watch the game from the yard so you and your friends can cheer on your team as wildly as you want without feeling crammed indoors. Many cell phones can use a projection app to make the players life-sized on a white sheet in the backyard.
Tiny houses are show pieces, for sure. For the masses living in the American average of 2200 square feet or more, people are curious about those living alternatively in a small, simplified space. So let them tour your home, but then take the fall party outdoors. Have a simple table with cider, coffee, and a crockpot of hot chili and no one will even notice they aren't inside.
Hang on the Holiday
Whether you are in support of Halloween or just the crisp fall weather, bringing the festivities to your tiny house can liven things up. So, reuse the holiday wreath you hang for Christmas by flipping it to the back side and adding colorful fall leaves or even some discounted cobwebbing and plastic spiders.
These little touches liven up your space and invite the comforts of fall and the fun of the holiday!
Get Pumped with Pumpkin
Choose an autumn scented candle like pumpkin, cedarwood, or even campfire, and bring the outdoors in for those nights when it gets too chilly to enjoy things outside of your tiny. Transform a simple mantle above an electric fireplace, or even the edge of your sleeping loft by dressing it up with strands of garland with fall foliage.
Decorate in Unconventional Places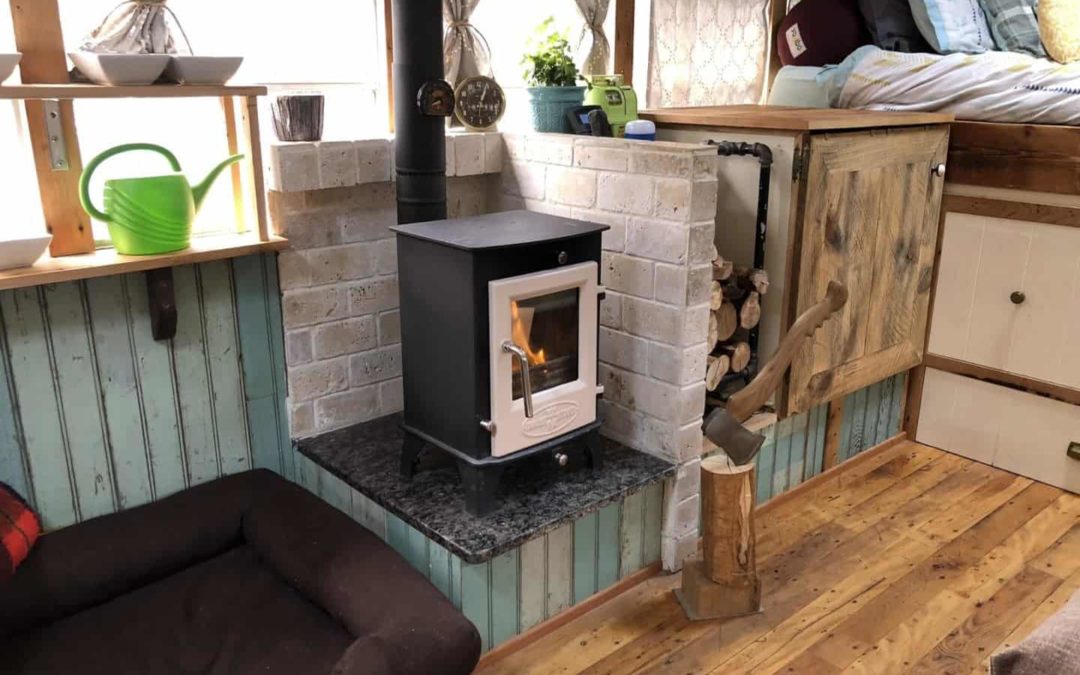 Since tiny homes are typically built with practicality and function in mind, you might have a woodstove instead of a fireplace or a counter instead of a dining room table. So, place your fall decorations in unconventional locations such as an autumn garland above the woodstove on a wall instead of on the missing mantle. Set out pumpkin spice potpourri or candles on your counter in a hanging rack or sconces to avoid using up all of your seating space.
Reducing your indoor space does not require you to avoid hosting get-togethers or enjoying special decorations for seasons or holidays.