12 Mar

Springtime Sunroom: Perfect Additions for Modulars, Manufactured, and Mainstream Housing

Considering a new addition to your house or modular home this spring? Why not add a sunroom where you can expand your interior space with the feeling of bringing the outdoors in? This option gives you beautiful views, natural sunlight, and it increased your interior real estate square footage.

Sunrooms offer you a space that can adapt to numerous purposes while providing a light, warm atmosphere that you and your family will love. By adding a new sunroom to your home, you're creating a space that you and guests of all ages will enjoy for many reasons. A sunroom addition enables you to: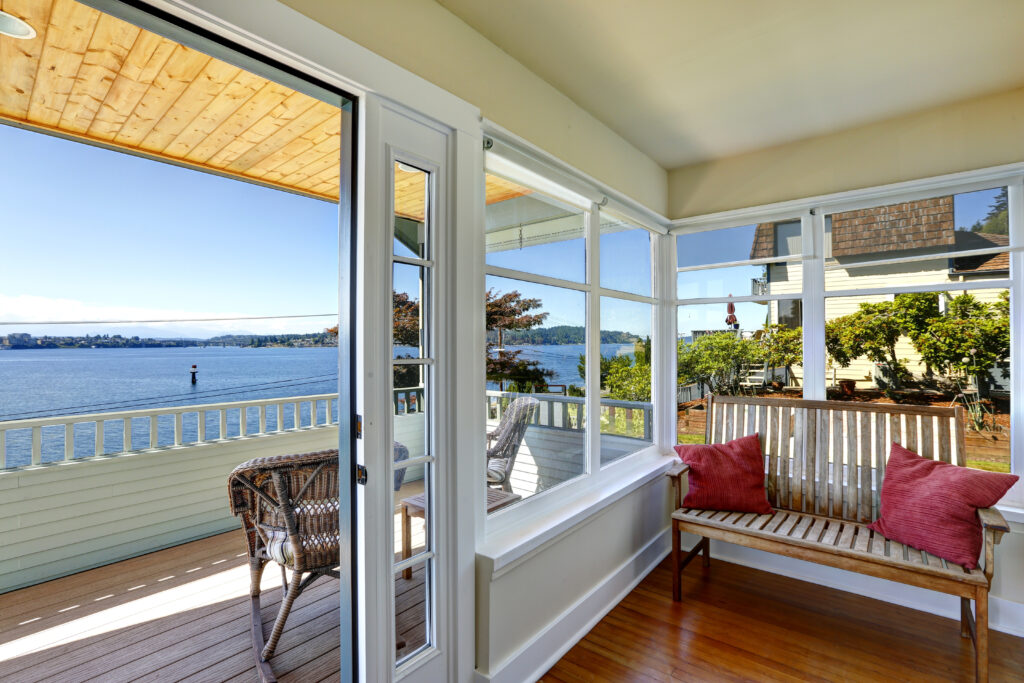 1. Health Benefits of a Sunroom
The health benefits of a sunroom addition are surprising. With daily exposure to more sunlight, you are boosting both your physical and mental well-being. This gives your body a natural vitamin D boost, keeping your bones and heart healthy and strengthening your immune system.
Exposure to natural sunlight, especially early in the morning, helps regulate your circadian rhythm for a deeper, sounder sleep at night. This helps you to have a better overall sense of rest. There is also a direct connection between greater exposure to sunlight and lower blood pressure.
Our mood is affected by our exposure to light and dark, especially during the winter months where days are shorter and nights are longer. A sunroom increases the sheer amount of sunlight you bring into your home.
Adding a sunroom increases the square footage of the interior real estate of your home, which enhances its overall value. On average, a sunroom provides a return on investment of 49%, meaning that it will boost the value of your home by approximately half the cost of the addition. A sunroom is considered by many homebuyers as a bonus feature which could increase the overall offer.
3. Increase Interior Living Space
A new sunroom provides extra space that can be used for relaxing, hosting guests, or entertaining. It can create a quiet space ideal for a home office or hobbies like painting, writing or drawing.