09 Apr

TRY TINY LIVING BEFORE BUYING YOUR OWN

Tiny houses are becoming more popular as permanent and temporary dwellings. Since they are on wheels and of a small size they afford a great deal of flexibility. In the last few years there has been a boom in tiny house shows all over the country. This has given many people the opportunity to step inside several tiny homes before taking the leap and going "Tiny" themselves. Before tiny house shows and the popularity of professionally built tiny homes, it was common to do a ton of research online. Youtube videos and blogs were incredibly helpful, and then tracing or taping out the square footage of your tiny house to better visualize the smallness of the space was the next step. Where would all of your stuff go? Does your design layout optimize the space? And after that, purchase a trailer and just go for it!

Now, touring a few different tiny house designs at a show or even spending a night or more at a tiny house hotel can completely shift your perspective. Maybe you decide to go smaller or larger than previously anticipated. Or, you gain insight on some design elements that maximize your space, bring light in, or cater to the intended use of the house.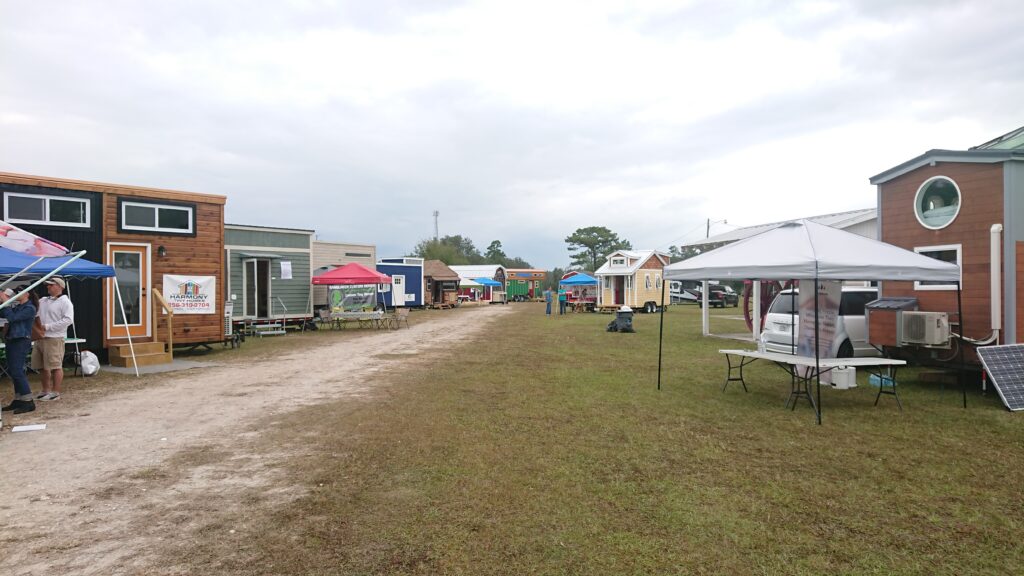 Tiny house hotels or tiny houses listed on Airbnb don't need as much storage solutions as a tiny house that's inhabited permanently. Therefore as an example, the space could hold a larger couch, two sleeping lofts, or a bigger bathroom. When planning to have a tiny house that moves frequently, building smaller and lighter with aerodynamics in mind is key. Either way, you're bound to get some great ideas by spending time in other people's unique and tiny creations.
Tiny house hotels are a wonderful ways to see what it feels like to sleep in a tiny home and use all of the systems that pertain to tiny house living. Here are a few tiny house hotels available for short term rentals.
Many tiny houses are available for rent on Airbnb and other short term rental sites as well. A quick search in your area will probably bring up several unique options.
Recently, a national resource known as Try it Tiny has become available. It's a unique resource to not only connect tiny house dwellers with landowners and places to park, but also offers the opportunity to list rentals or tiny houses for sale. 
Spending a night or two in a tiny house before living in one yourself is a perfect and fun way to research "living Tiny". Who knows what you might learn about yourself and the space you inhabit!